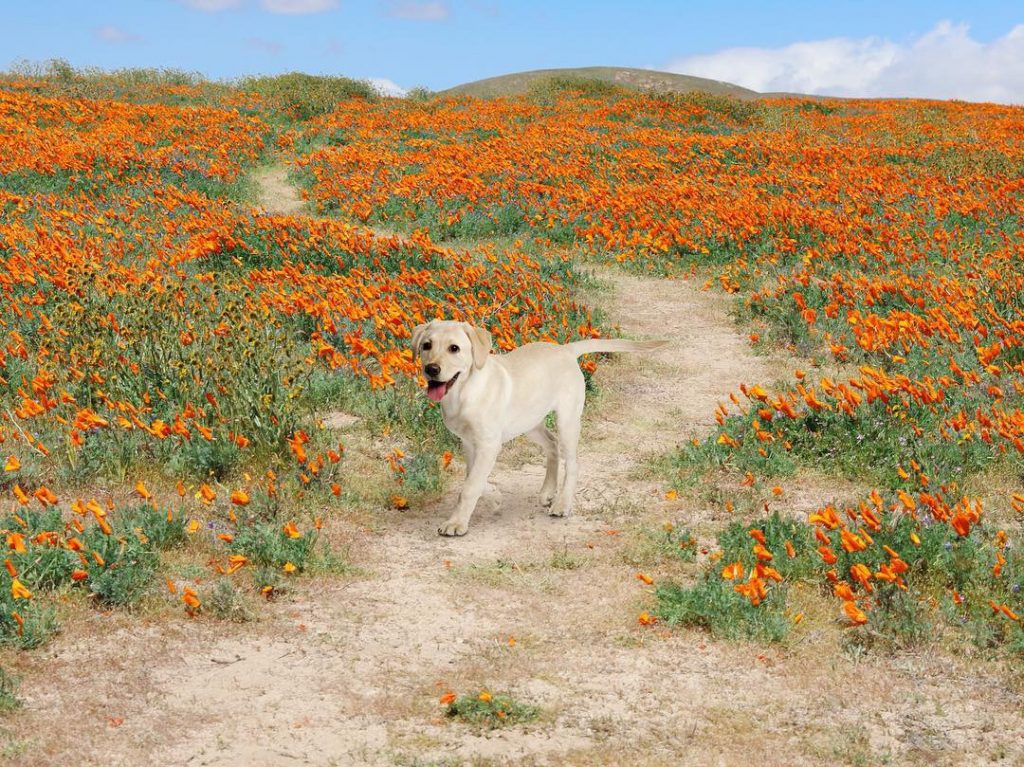 Puppy among the poppies
For the first time in seven years, the entire state of California is out of drought. Wet winters have allowed a super bloom twice in the past three years. If you're visiting southern California and looking for a place to check out the flowers in full force, consider visiting the Antelope Valley Poppy Reserve.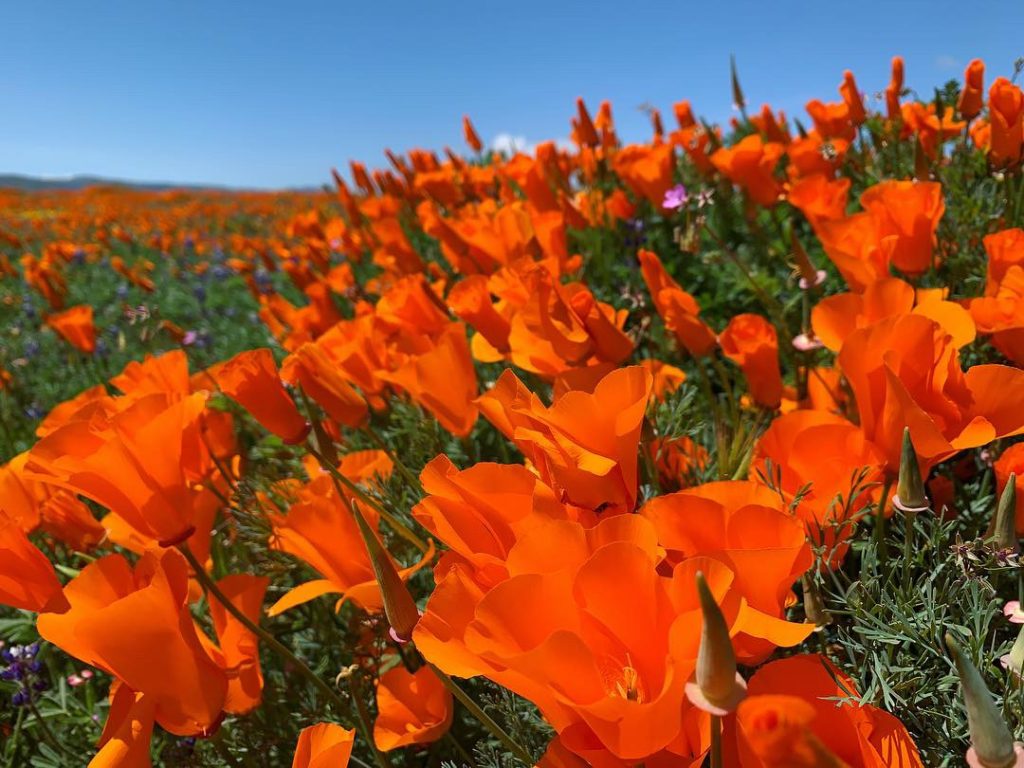 California poppies peak super bloom
While the warmer, more exposed parts of the reserve are starting to dry up, you can still see plenty of California Poppies (Eschscholzia californica). The floral landscape may be patchier than it was a few weeks ago but other flowers are also in bloom including some white poppies along with wild hyacinth, Goldfields, cream cups, lupine, and desert parsley.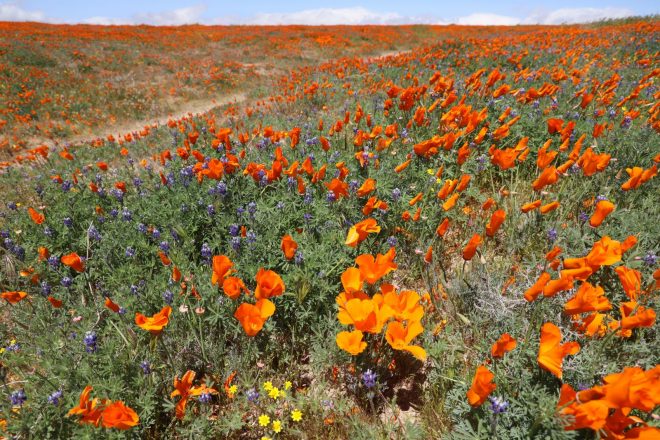 Fields of orange and yellow and purple
It goes without saying that Super Blooms are super popular. Just like earlier this spring in Lake Elsinore, be prepared for Instagrammers behaving badly. I witnessed several wandering off the path and sometimes crushing the delicate ecosystem of the flowers. This isn't necessary. It's possible to get good photos just by walking further along the paths.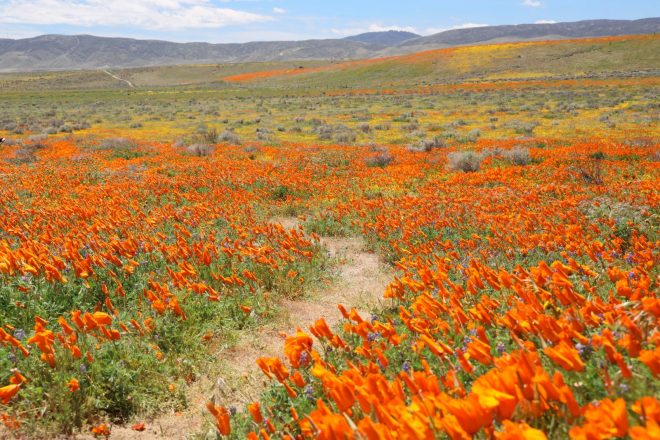 During spring the poppy reserve comes alive
If you're planning a visit it's best advised to get there early (the nature reserve is open from sunrise to sunset). The flowers are best viewed just after they open mid-morning. Be sure to wear closed toed shoes because walking is involved and the landscape is scrubby and sometimes uneven- and there are lots of animal burrows. Snake sightings aren' unusual. Lancaster is on the edge of the Mojave Desert and you feel it when hiking among the flowers.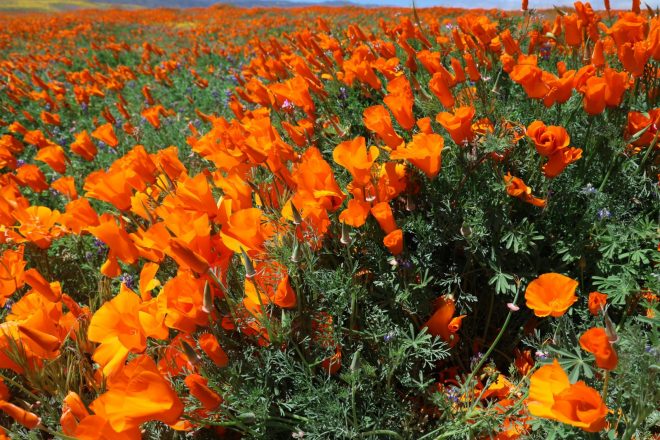 California Poppies are the state flower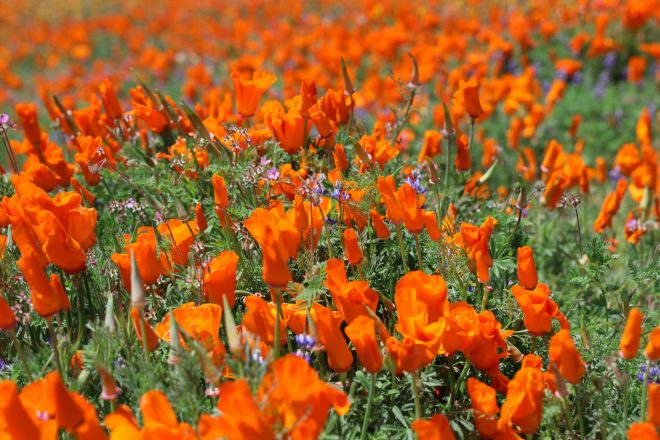 Super Bloom 2019
The city of Lancaster is 71 miles north of Los Angeles at the edge of the Mojave Desert. You'll pass the Lancaster State Prison as you head towards the reserve.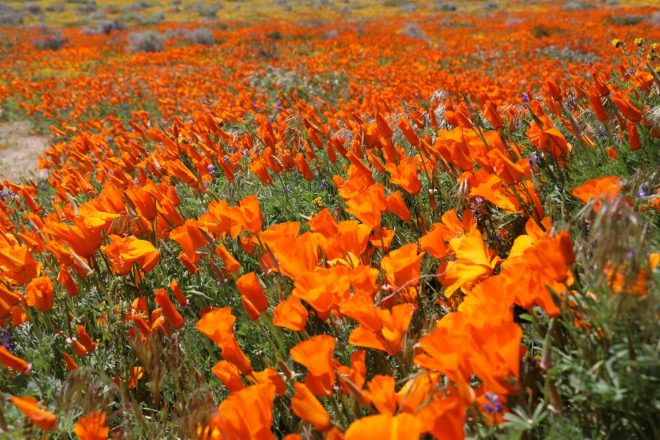 The colors are amazing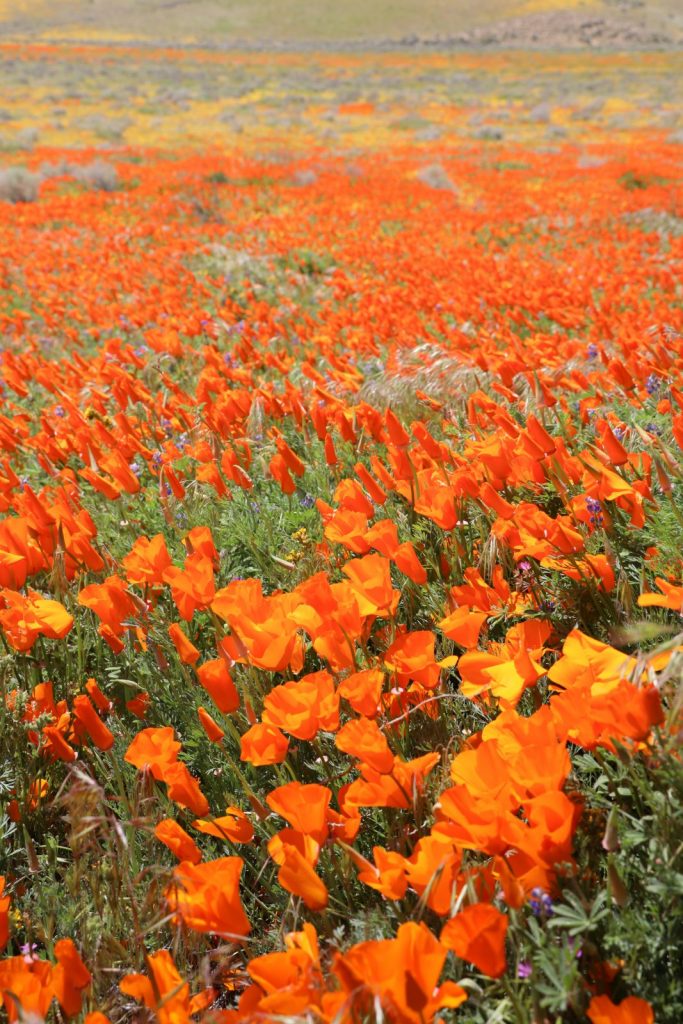 Fields of flowers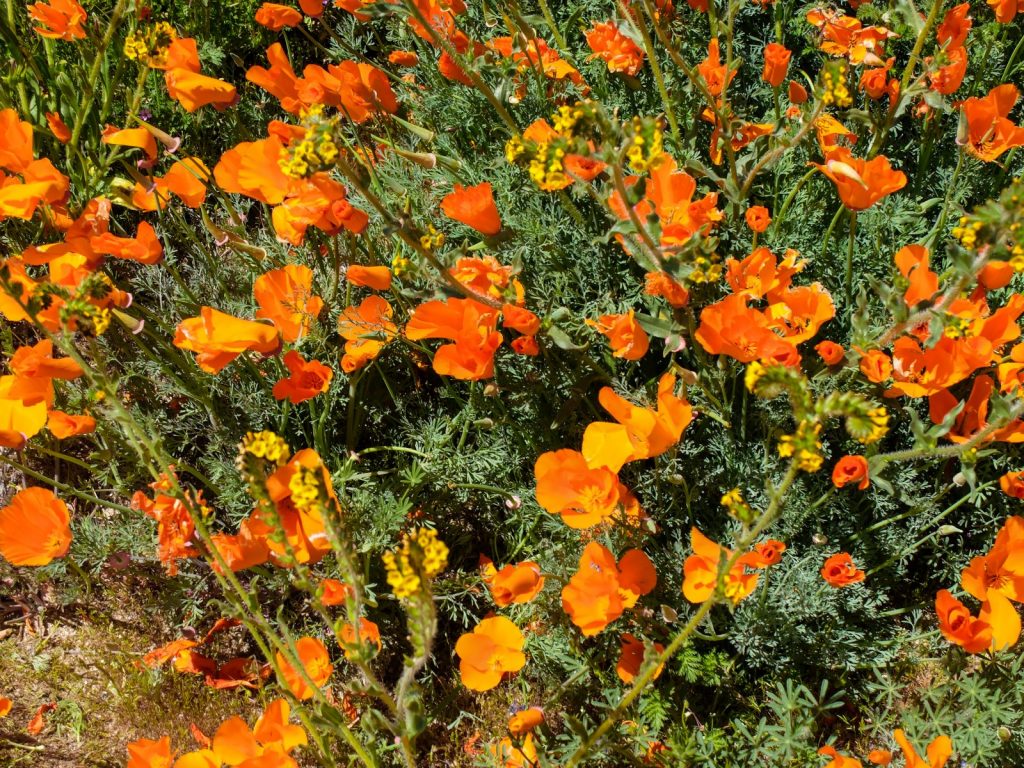 The flowers open mid-morning 
There are eight miles of trails at the reserve, so bring water and be prepared to explore.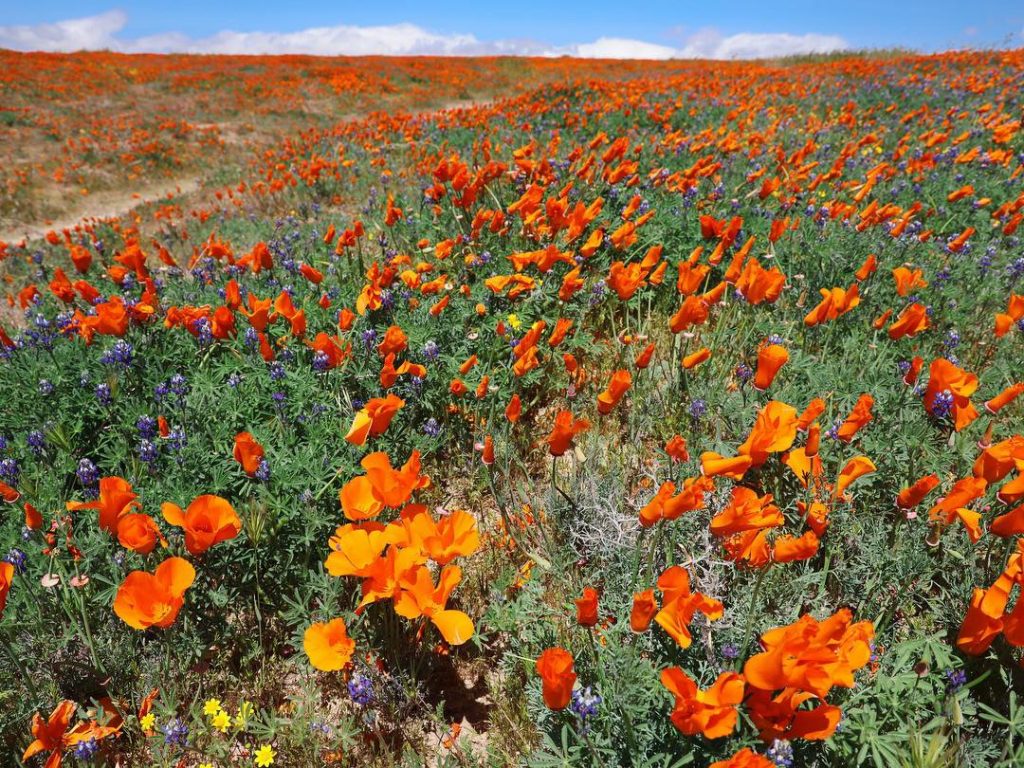 In bloom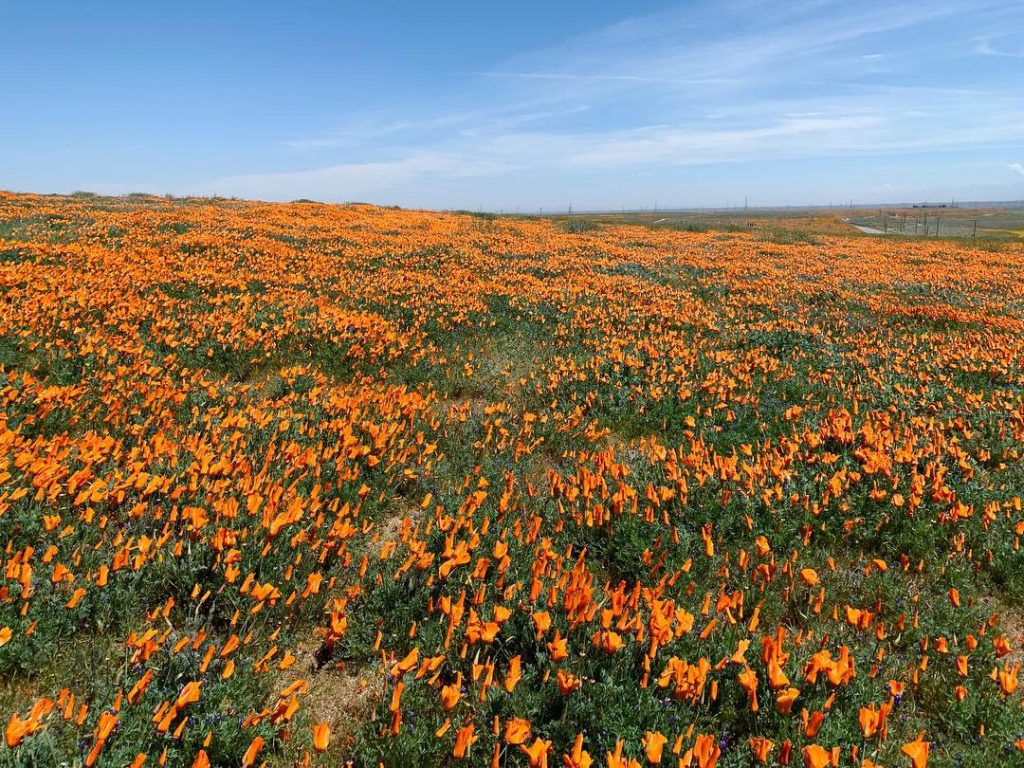 Super blooms occurred in 2017 and 2019
It can get very windy here, so be prepared.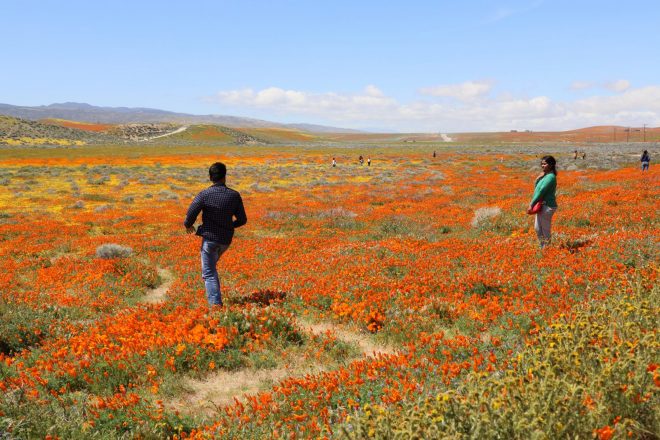 The California Poppy Reserve is popular this time of year
If you're looking for things to do in Los Angeles, checking out the Super Bloom is a great option. Flowers are expected to blooming well into May.
The Reserve is located 15 miles west of Lancaster at 15101 Lancaster Road.
From Highway 14:  Take the Avenue I exit and head west 15 miles.  Avenue I becomes Lancaster Road.
From I-5:  Take Hwy 138 east and turn right on 170th Street West.  Make a left at the end, onto Lancaster Road.  Follow the road two miles.
Latitude/Longitude: 34.72482 N, 118.41271 W