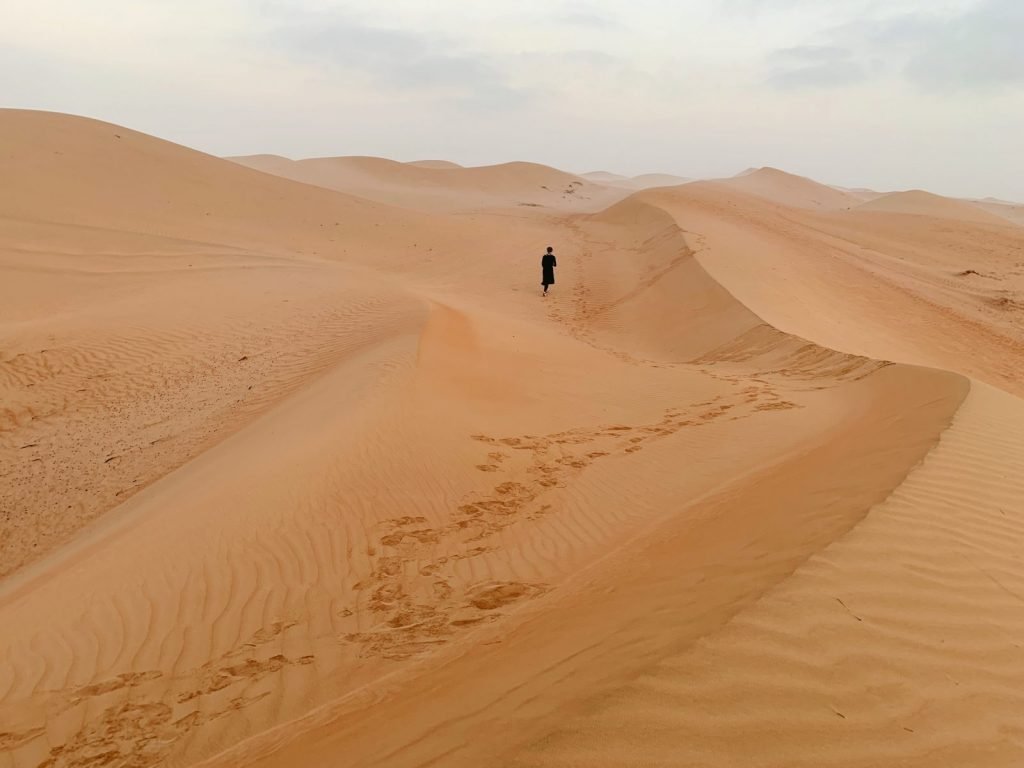 Exploring A'Sharqiyah Sands
Photographers know it's worthwhile to forgo sleep and wake up before dawn. This holds true even if you're glamping in the desert of Oman.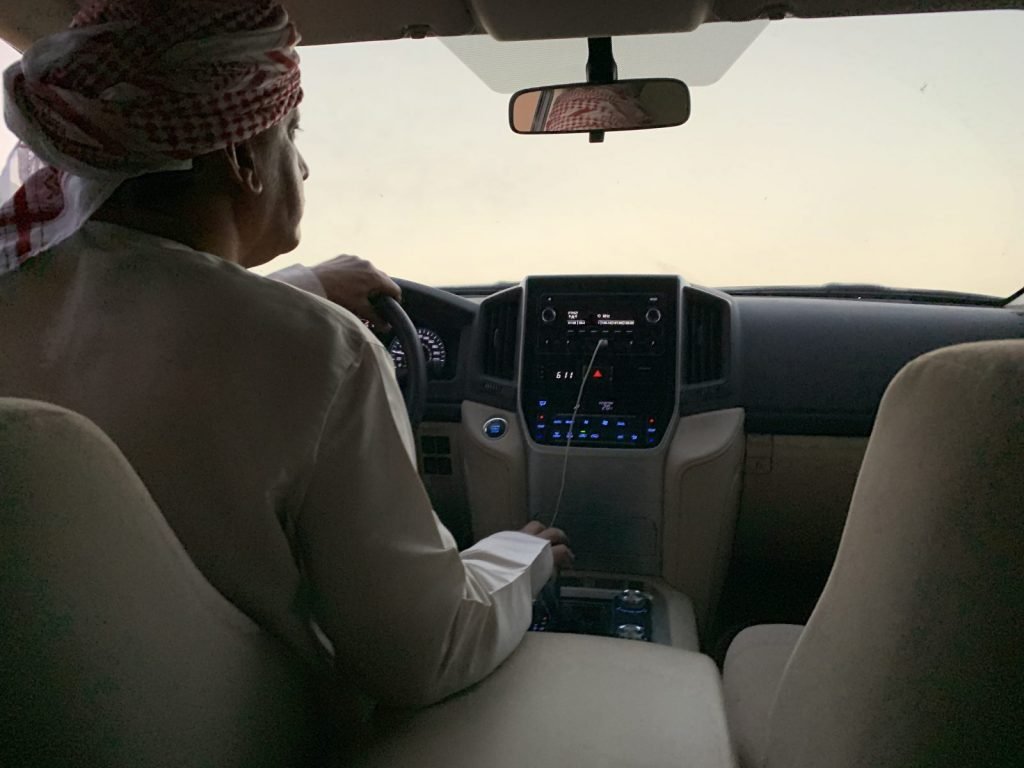 Driving to the dunes
Desert Nights Camp offers add-on excursions, including a trip to the dunes to watch the sunrise. It was the best $39 I spent during my trip to Oman.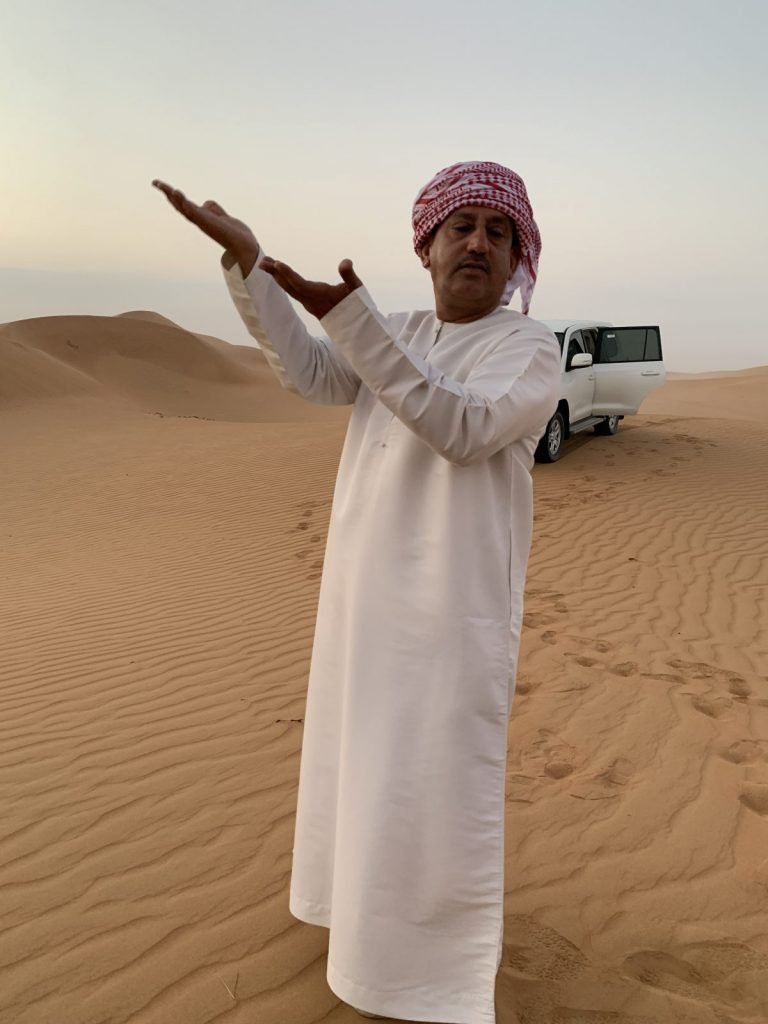 Our guide was sleepy, quiet but knew where to take us
We woke up before first light and were surrounded by fog. Our guide knew where to go. We drove for about 20 minutes and found ourselves at the top of mango colored sand dunes of A'Sharqiyah Sands.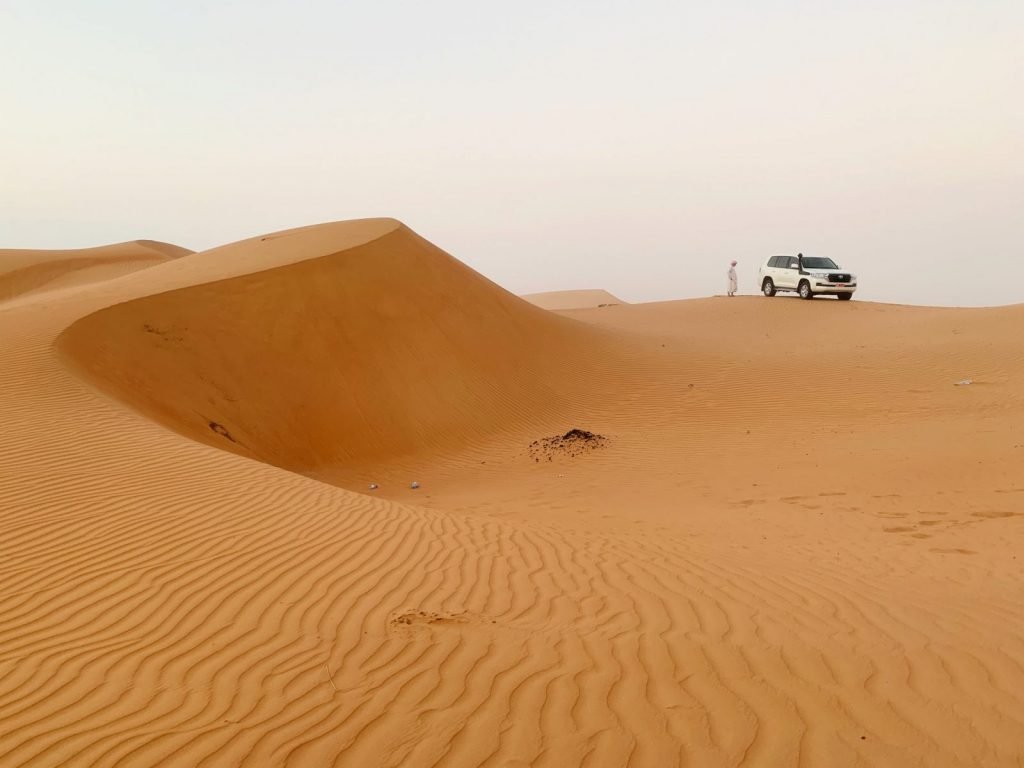 You have arrived: Landcruiser at the top of the dunes
Deserts can be sublimely beautiful. The patterns in the dunes tell you about the winds, the birds, and the footprints of those who have been there before. They are constantly shifting.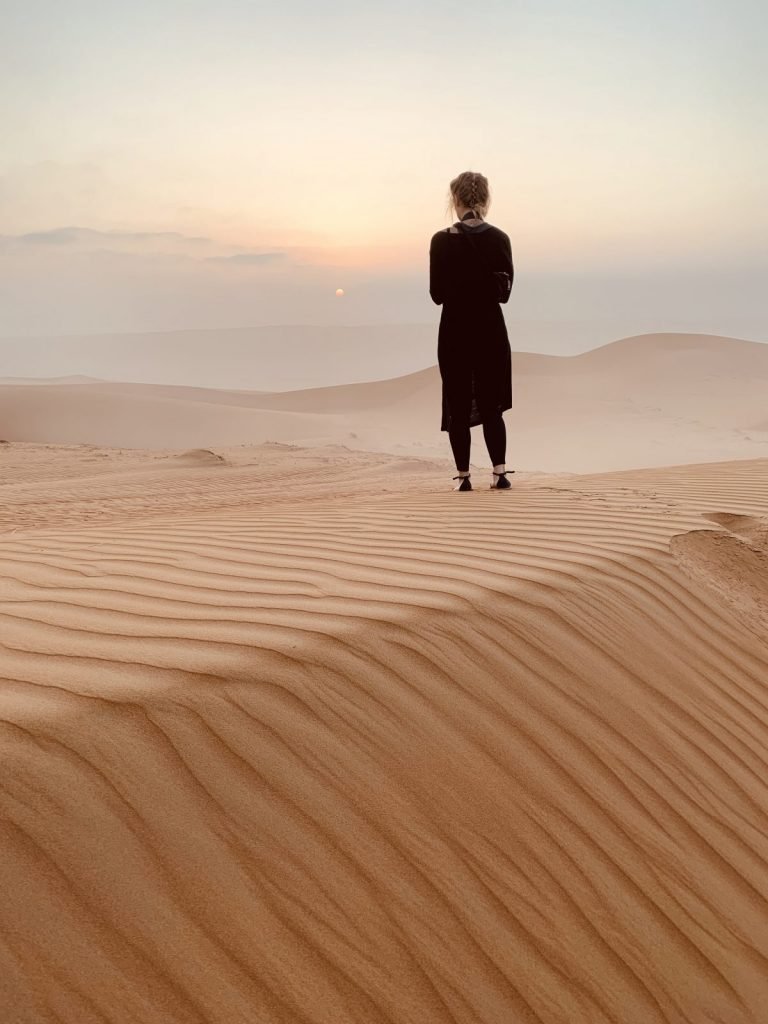 Arabian dawn
Arabian nights are the stuff fairytales are made of. But I favor the unsung beauty of Arabian dawns. The desert palette of colors began with cool light and fog. Then as the sun rises, the colors shift, the fog burns off and in a few hours the sun is harsh and unforgiving.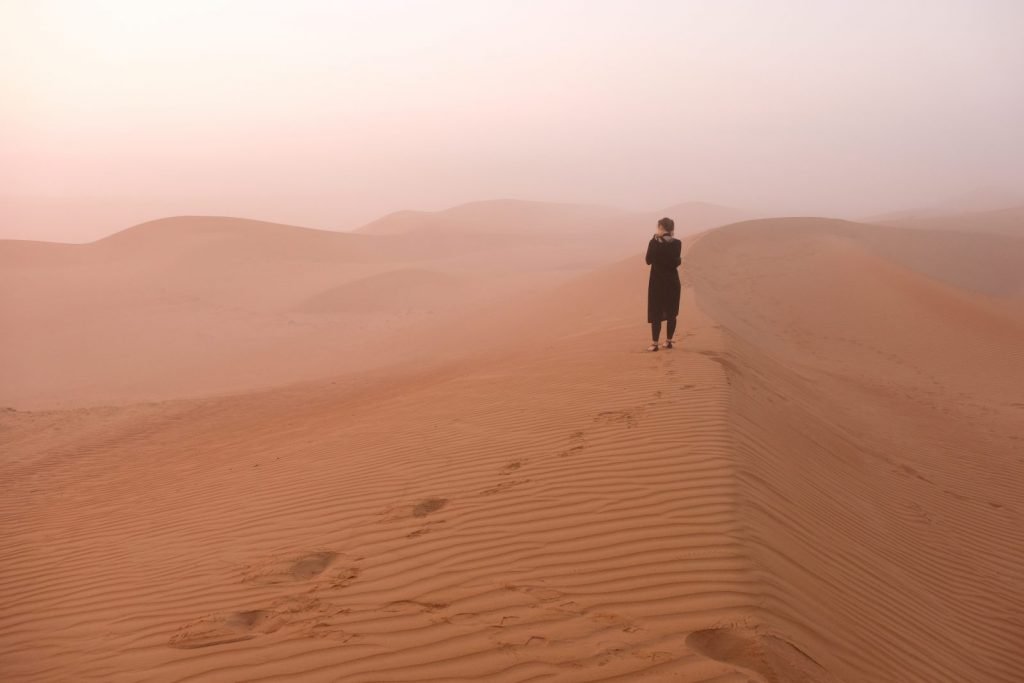 Foggy morning on the dunes
It's quiet here. So very quiet. I couldn't see another car and there was no wind. Just fog and the vast dunes. We spent about 30 minutes exploring the dunes and photographing the landscape in the morning light. It was magical.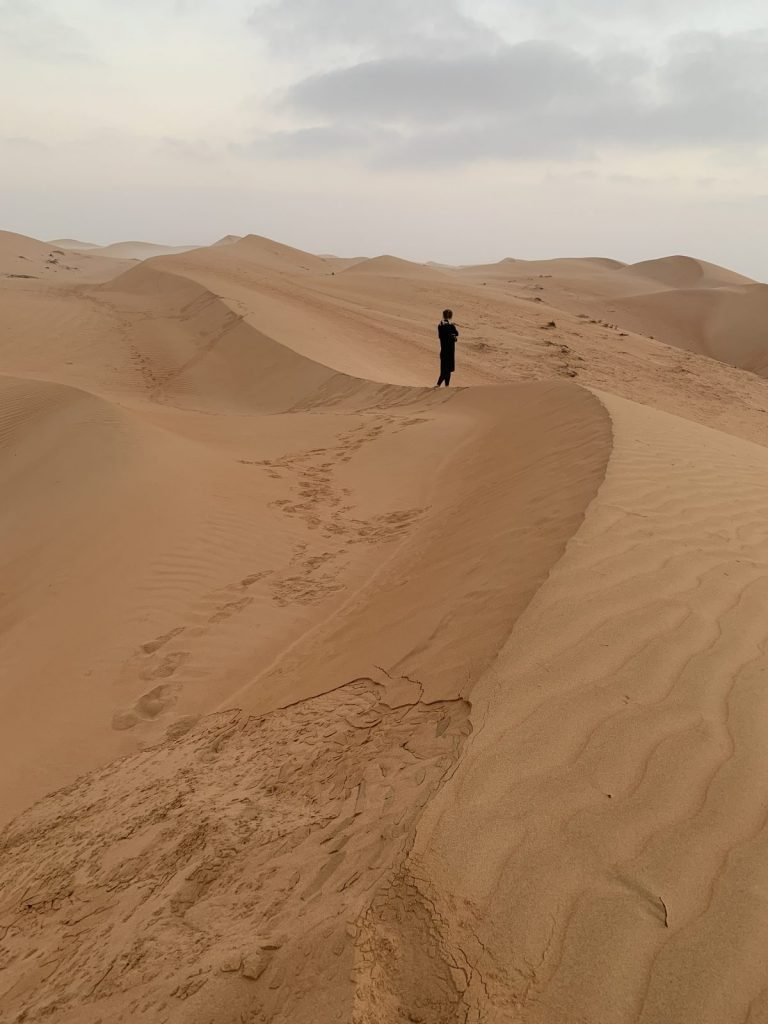 Along the Dunes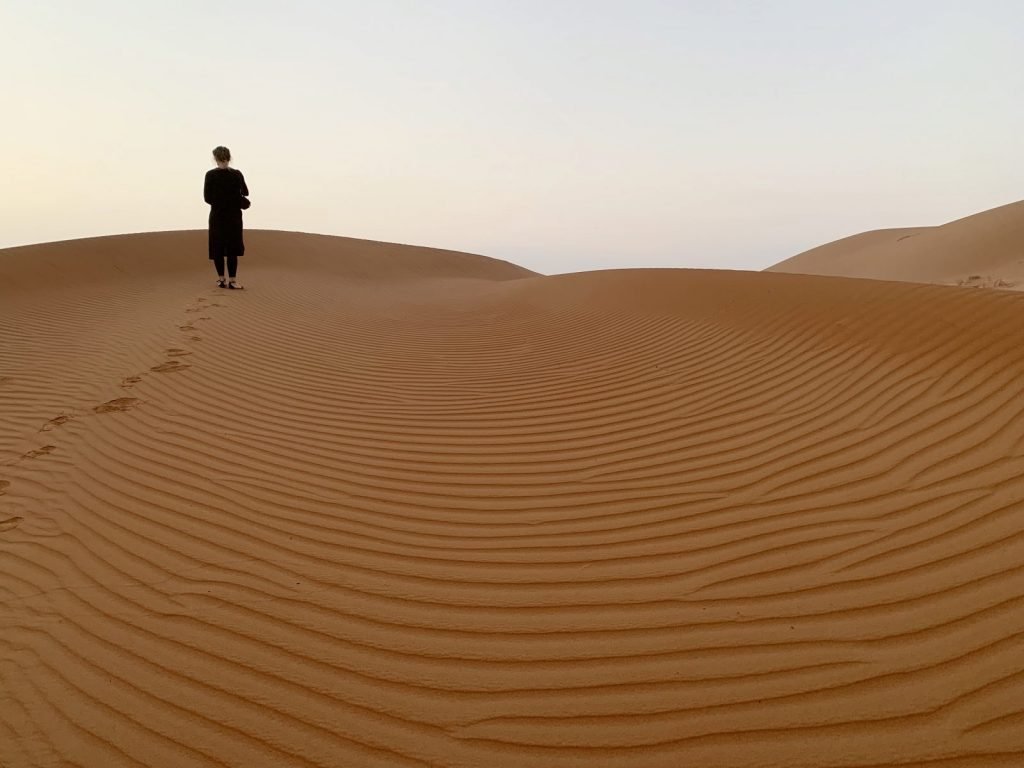 When you're the first one on the dunes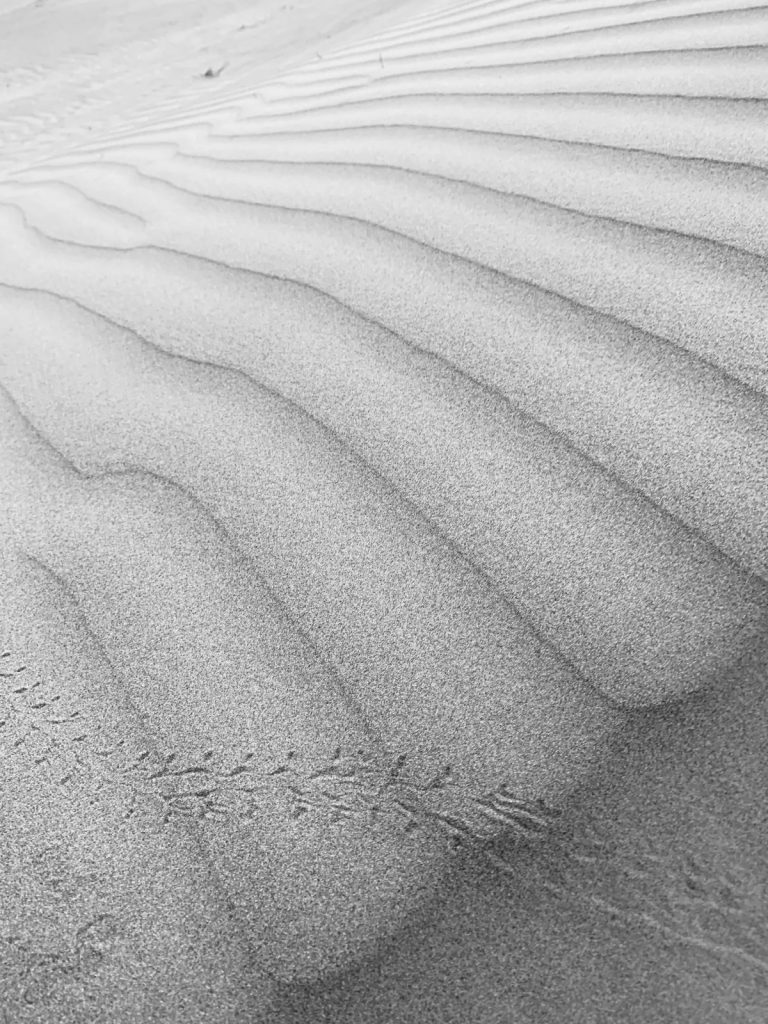 Prints left by birds and wind in the dunes of Oman
There is something about epic landscapes that reminds me of just how small we are. I find it's always worth it forgo an extra hour of sleep to get this perspective. Even more so in the deserts of Oman.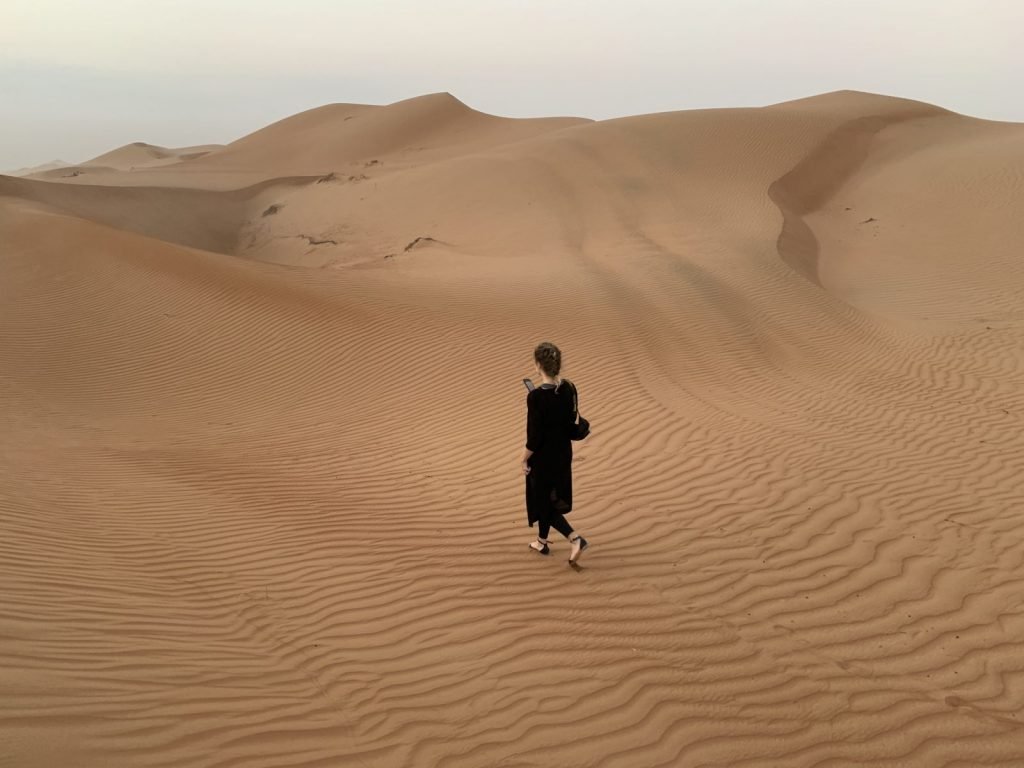 Ana and the dunes in the cool light of morning
That problem that seemed so big at home somehow gets smaller in the desert. Even if this is a temporary shift in perspective, it's powerful.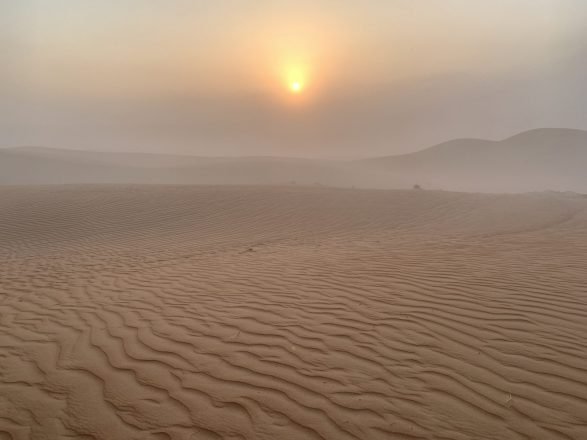 Foggy sunrise in the desert of Oman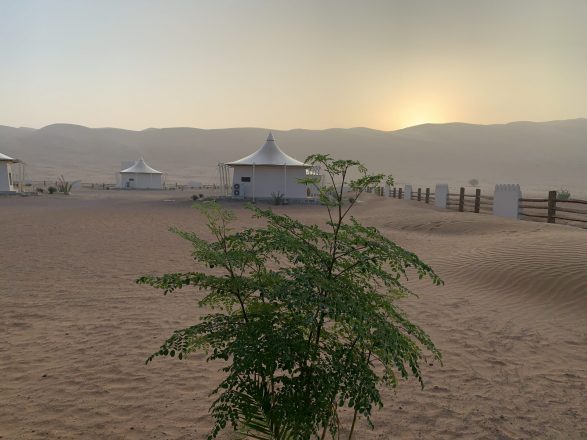 Foggy morning at Desert Nights Camp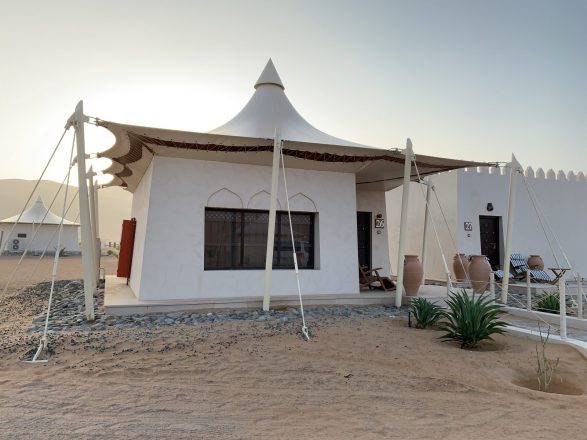 Morning at Desert Nights Camp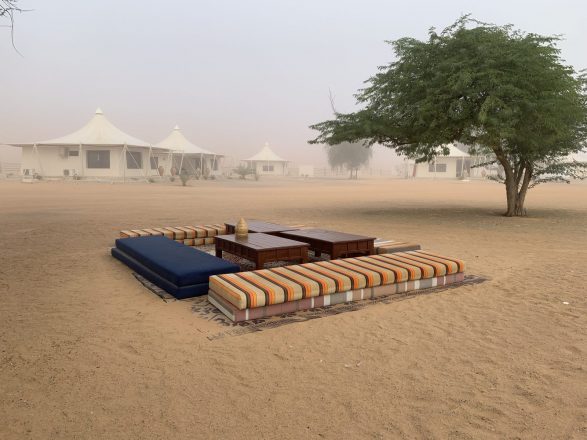 Foggy mornings add to the atmospheric vibe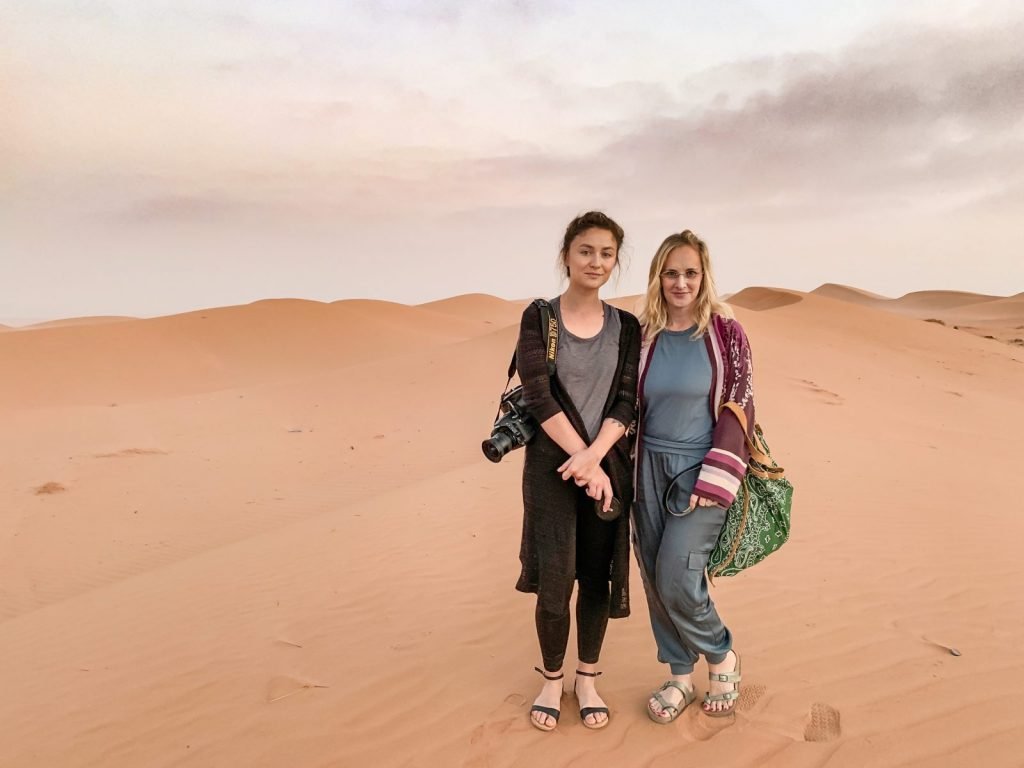 Ana and me on the dunes at sunrise
If you're planning a trip to Oman and looking for things to do, make plans to see the sunrise. It might turn out to be your favorite part of the trip.
Al Wasil, 
Sultanate of Oman
Rates from $170
Desert Sunrise Drive $39 USD per person