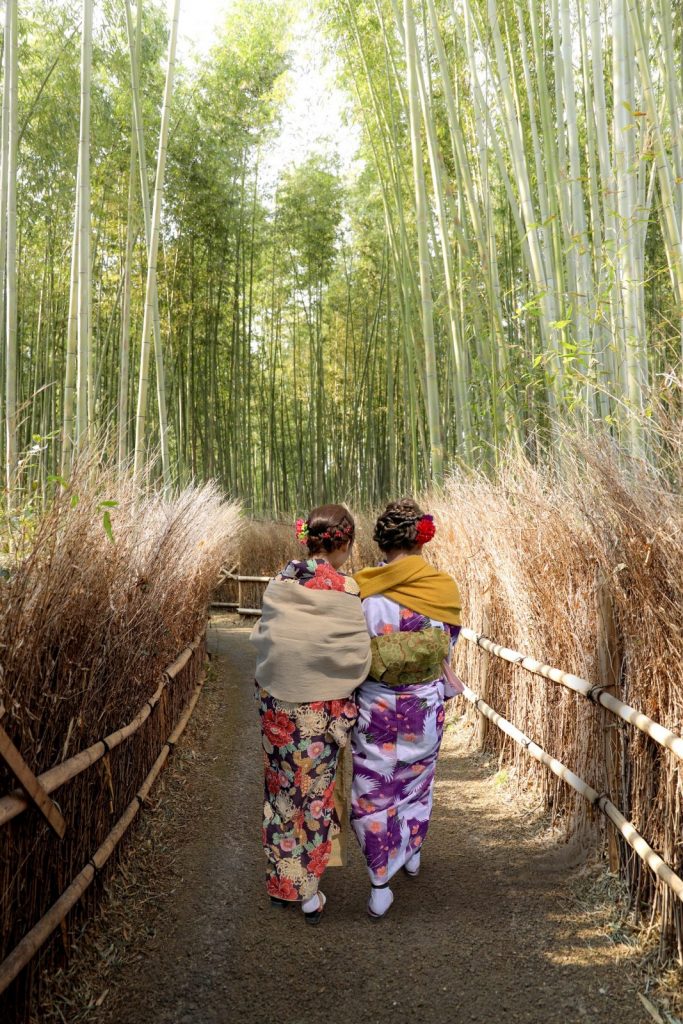 Kimono clad women in the Arashiyama Bamboo Forest
Tokyo's skyscrapers and neon-lit night life are usually the first things that come to mind when you think of Japan. Tokyo is so vast and interesting that I'm usually planning my next trip to before my return flight home has taken off. As hard as it is to pull yourself away from Tokyo, it's definitely worth your while to add a few days to your itinerary to visit in the ancient Imperial capital of Kyoto.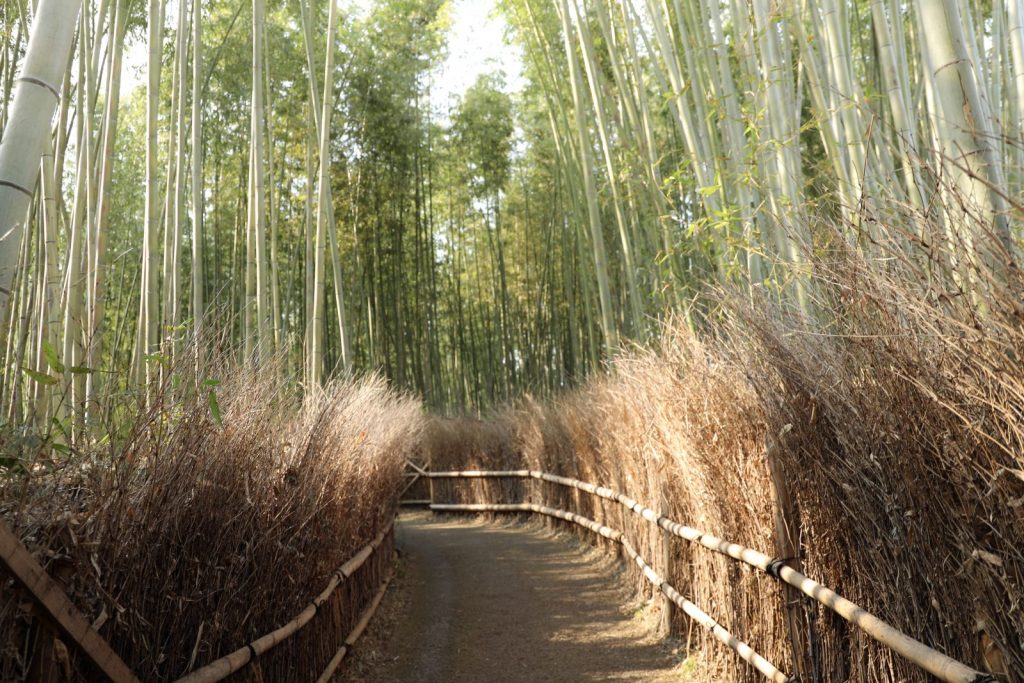 Kyoto's magical bamboo forest
Kyoto has over 1,600 temples and is considered the cultural heart of the country. It's a UNESCO World Heritage city and a fantastic place to spend a few days to see what Japan has to offer outside of the big city. With so many Buddhist shrines and temples it's impossible to see them all, so the pressure is off. Kyoto's charms are particularly magical in the spring when the cherry blossoms are in full bloom and fall when the when the area is bursting with autumnal color. If you want to avoid the crowds, visit just before or after the peak tourist season.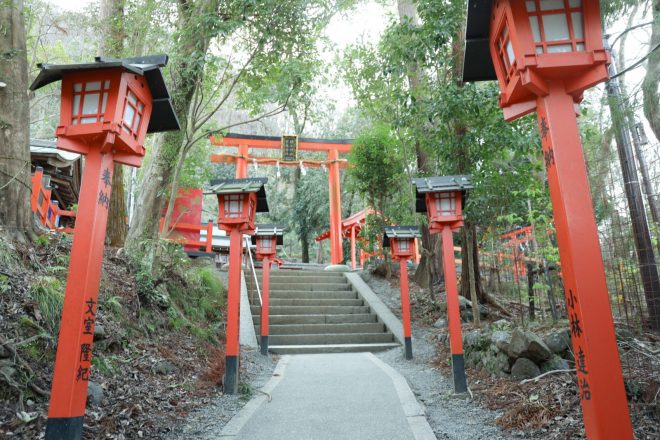 One of Kyoto's many temples
Here are seven reasons you should visit Kyoto:
1. Travel by Bullet Train
The trip from Tokyo to Kyoto by high speed bullet train (shinkansen) takes 2 hours and 20 minutes and is extremely pleasant. If you're from the US where high speed train travel is limited to a few commuter regions in the country, it's a great experience to have and it's different than European train travel.  Reserved seats on the Nozomi train cost 14,000 yen (approximately $128 USD). The ease of train travel is far more relaxed than airline travel. It's also a fascinating way to see the how Japanese live as you get further away from Tokyo and the whole experience is delightful and the time flies by.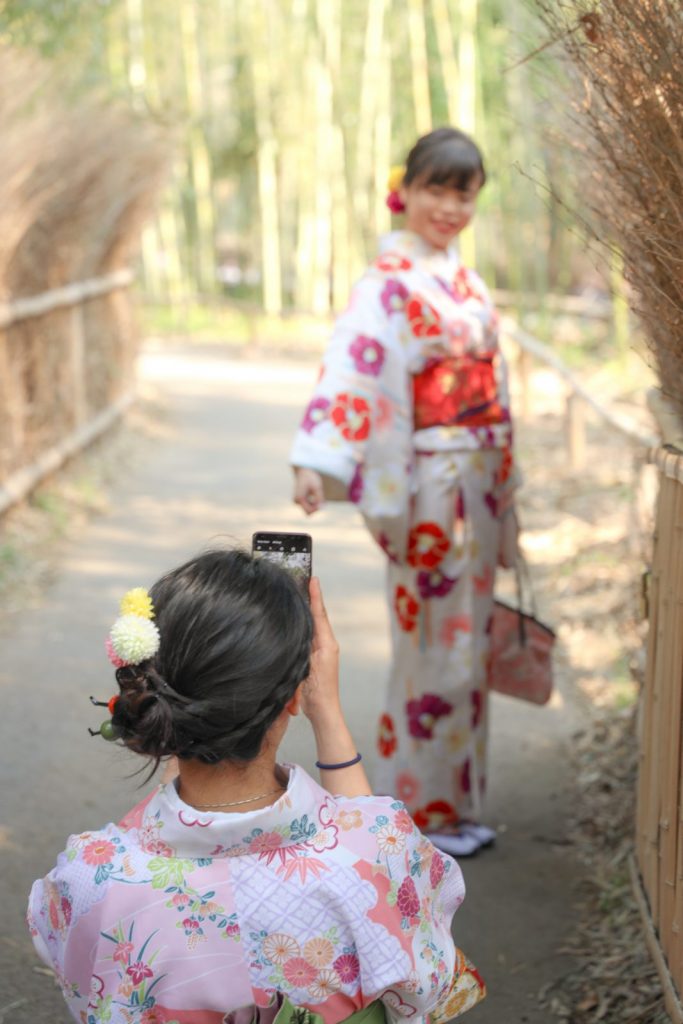 Young women in traditional clothing exploring the bamboo grove
2. Explore the Bamboo Forest
The Sagano Bamboo Forest, located in the Arashiyama district is truly a special place. Not only is the area a feast for the eyes (and a favorite of photographers and instagram influencers) but listening to the mature stalks of bamboo sway in the wind is mesmerizing and extremely soothing. It's on the Ministry of Culture's 100 Soundscapes of Japan List.
While the area is quite popular with tourists, the walkways change regularly and some are only open to pedestrians and others exclusive to pedi-cabs. While the rules and paths can change, walking through the forest is a way to literally immerse yourself in nature's spa music. It's particularly lovely with a nice breeze. It's a nice sensory experience.
3. Stay in a Ryokan
While Tokyo has everything from luxury properties in skyscrapers to capsule hotels used mostly by salaryman, Kyoto's more zen vibe makes it a perfect place to stay at a traditional Japanese inn, known as Ryokan.
My base in Kyoto was the Hoshinoya Kyoto, an luxury ryokan (traditional inn) where you arrive by boat. The 15 minute boat trip arrival was charming the first time and by the third day seemed like an annoying inconvenience. But I did enjoy my stay at this luxury ryokan and am glad I did it.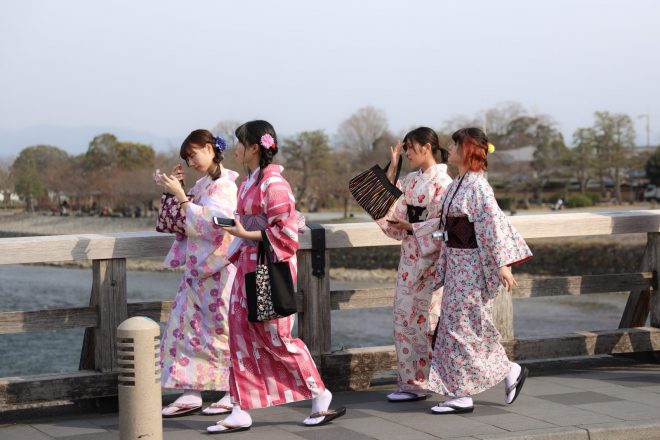 Kimono clad women in Kyoto
4. Spot a Geisha (or someone dressed like one)
Kyoto's history as the cultural heart of the country means it's a place where many Japanese feel comfortable wearing traditional kimono like garments (most likely a yukata) and geta (Japanese style flip flops). There are many kimono rental stores where Japanese and other visitors rent these garments for the day. Kyoto is the region where geishas train, and where these highly skilled entertainers see clients for upwards of $900 per evening. But if you walk through the Gion district, you are likely to see young geisha and maiko (geishas-in-training) on the streets.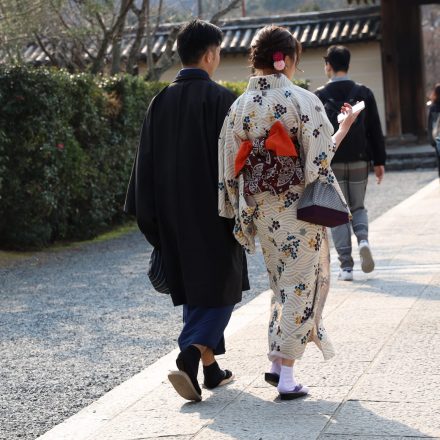 Couple wearing traditional clothing in Kyoto
5. Enjoy the Outdoors
The geography in Kyoto is hilly and rocky, and city's sights are spread out so planning your days ahead of time can be quite helpful. For those less inclined to explore by foot, the Sagano Scenic Railway (or Sangano Romance Train) is an interesting way to see the area. You can even take the train one direction and return on a back on a traditional boat cruise down the Kamo river, which is a popular activity for families and intergenerational travelers.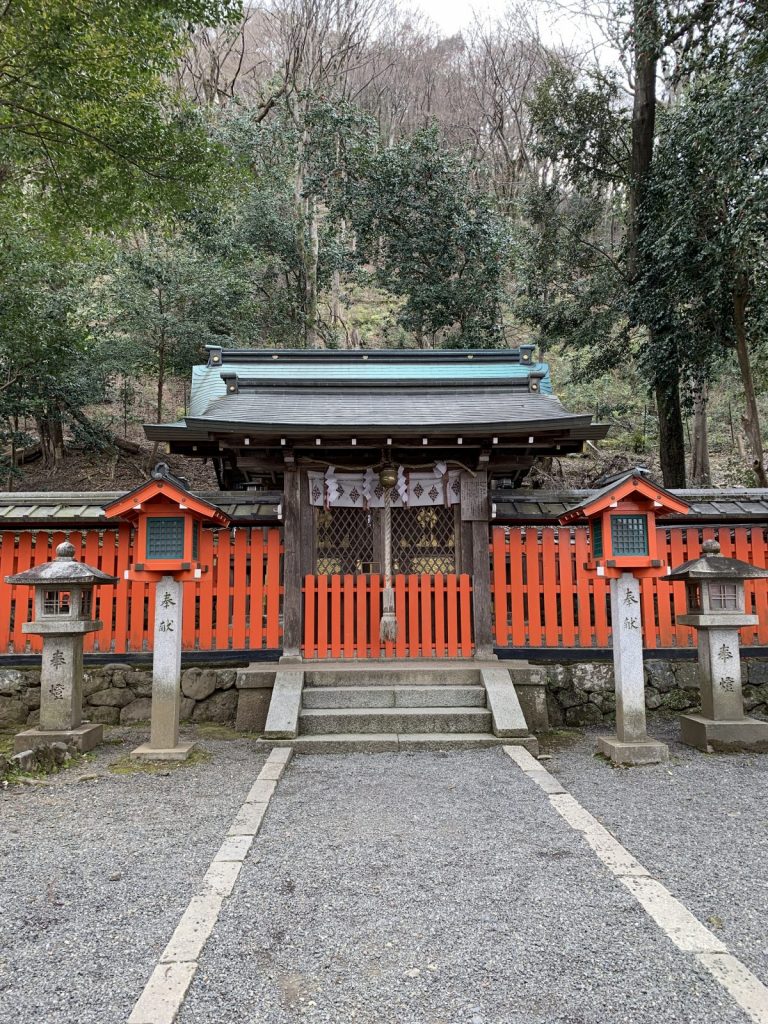 Temple fence in Kyoto
6. Visit a Temple
With over 1,600 Buddhist temples and shrines to choose from, you don't have to travel far to visit a temple. The variety is stunning. I've visited some of the most popular ones on previous trips and went out of my way to avoid them this time. Be sure to wear comfortable shoes if you're temple hopping– some of them require long hikes on hilly terrain so good walking shoes are advised.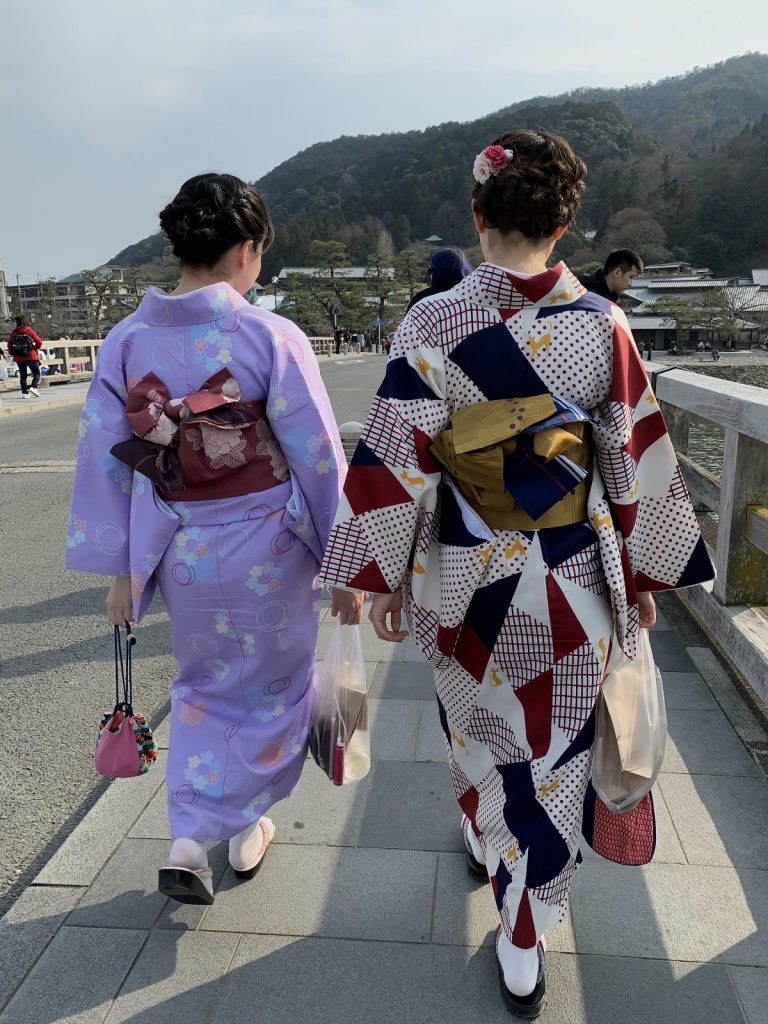 Yukata clad women in Kyoto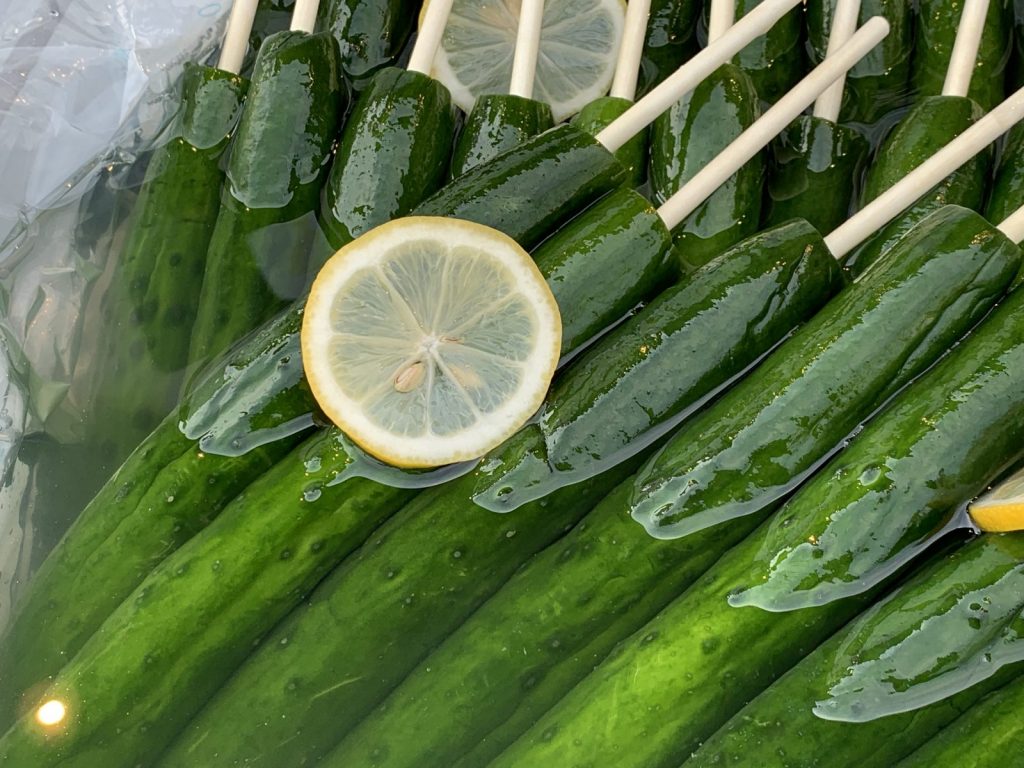 Pickle sticks in Kyoto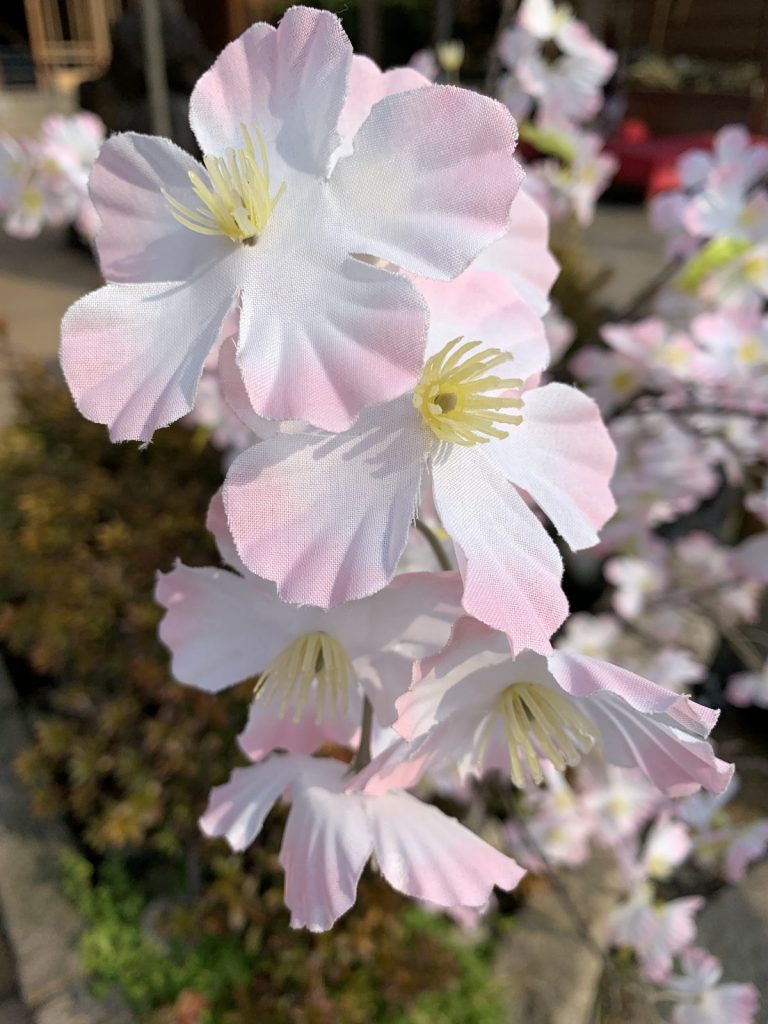 Faux cherry blossoms 
My visit was a few weeks ahead of cherry blossom season, so it was mostly the faux variety that was around.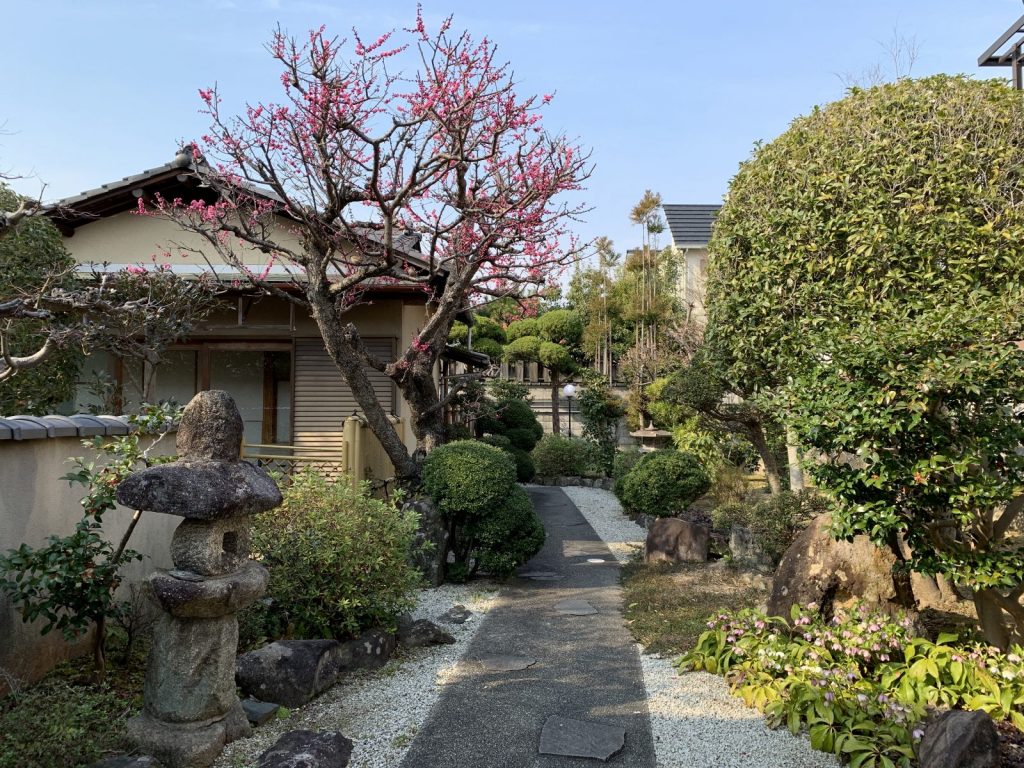 Manicured Japanese gardens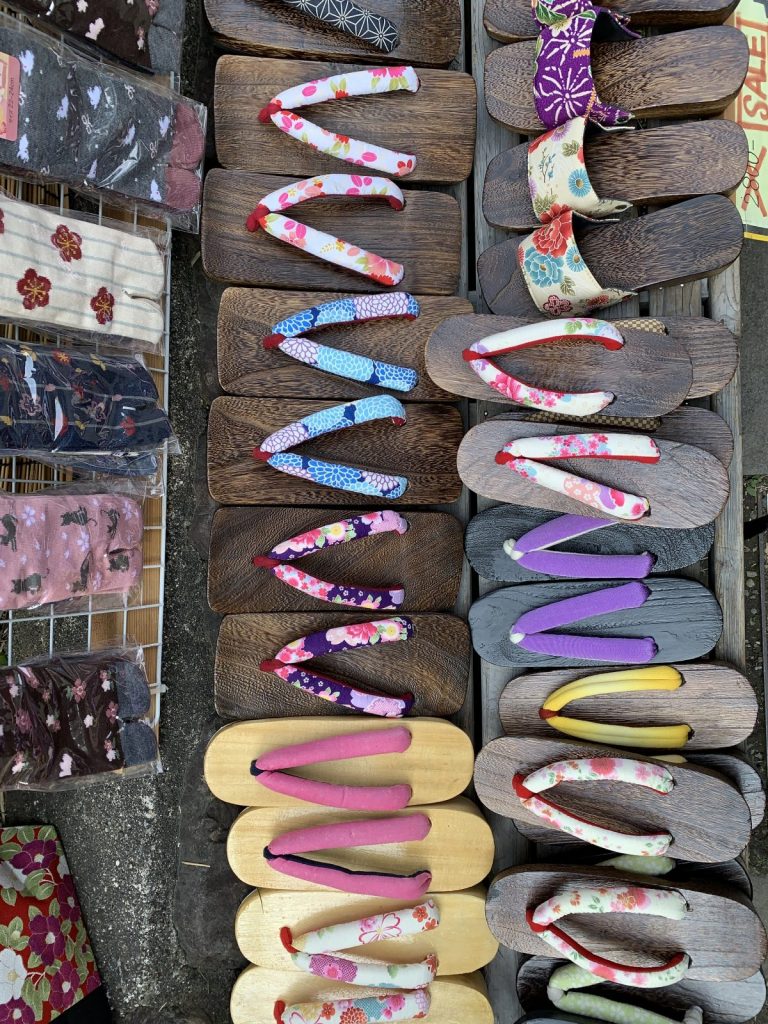 Japanese sandals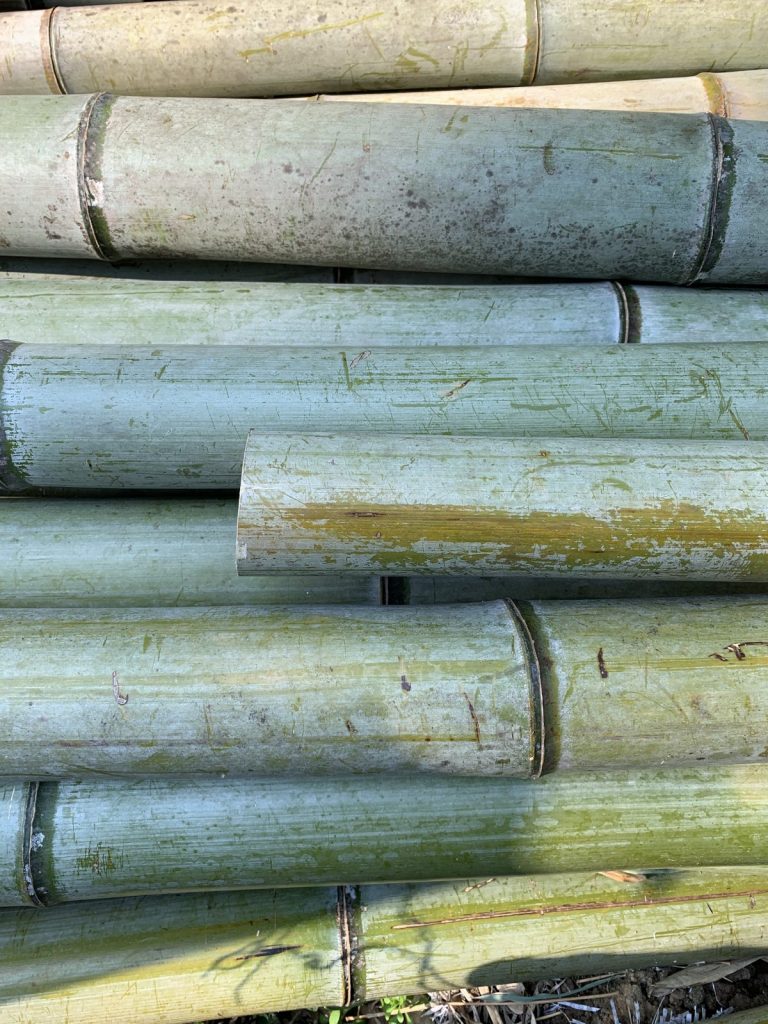 Fresh cut bamboo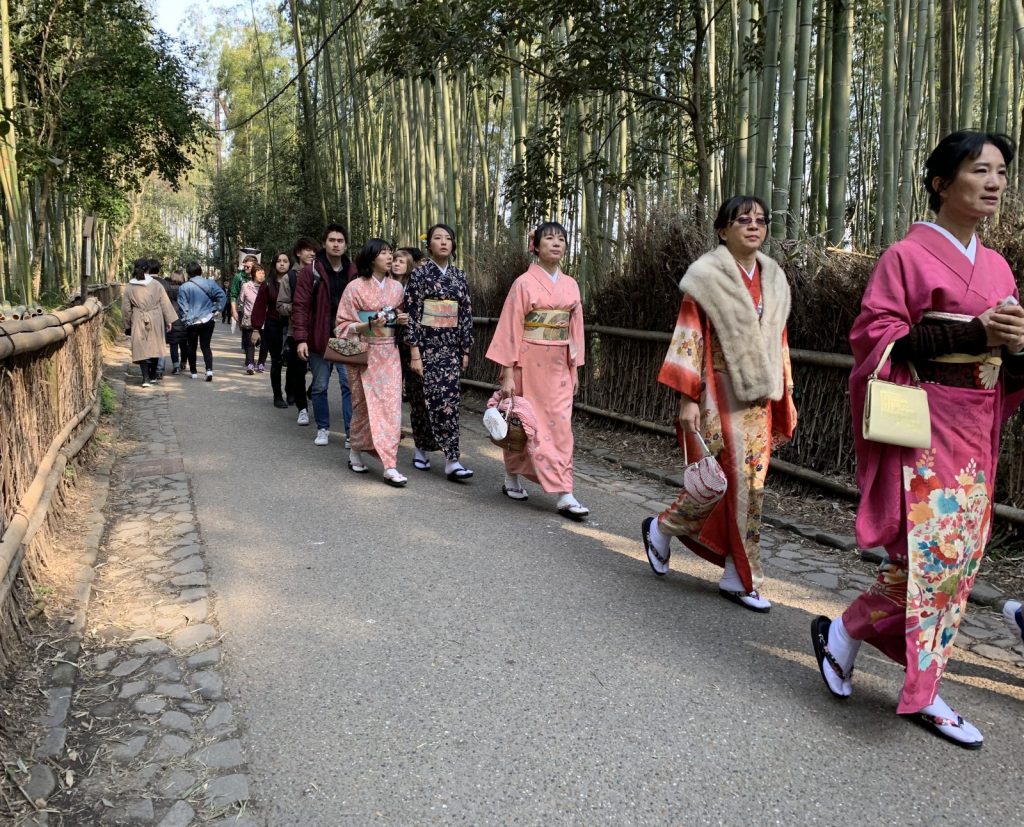 Women in traditional yukata in the bamboo grove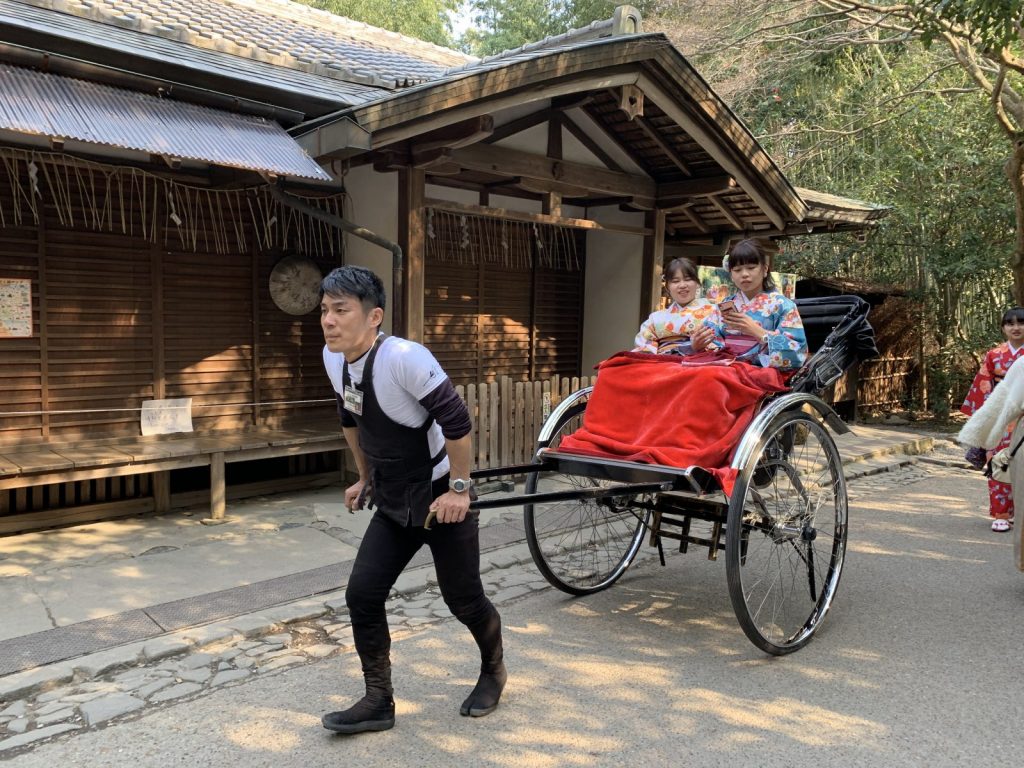 Pedi-cabs in Kyoto
Some of paths in the Bamboo forest are exclusive to pedi-cabs. Be open to using one.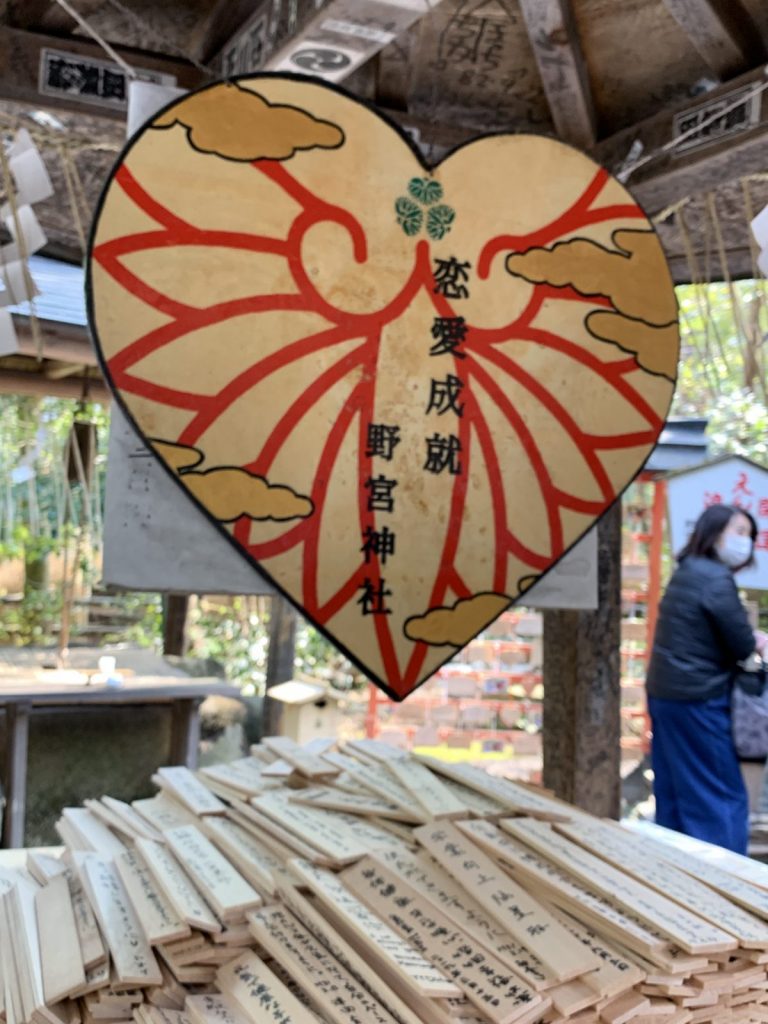 Wish plaques at a temple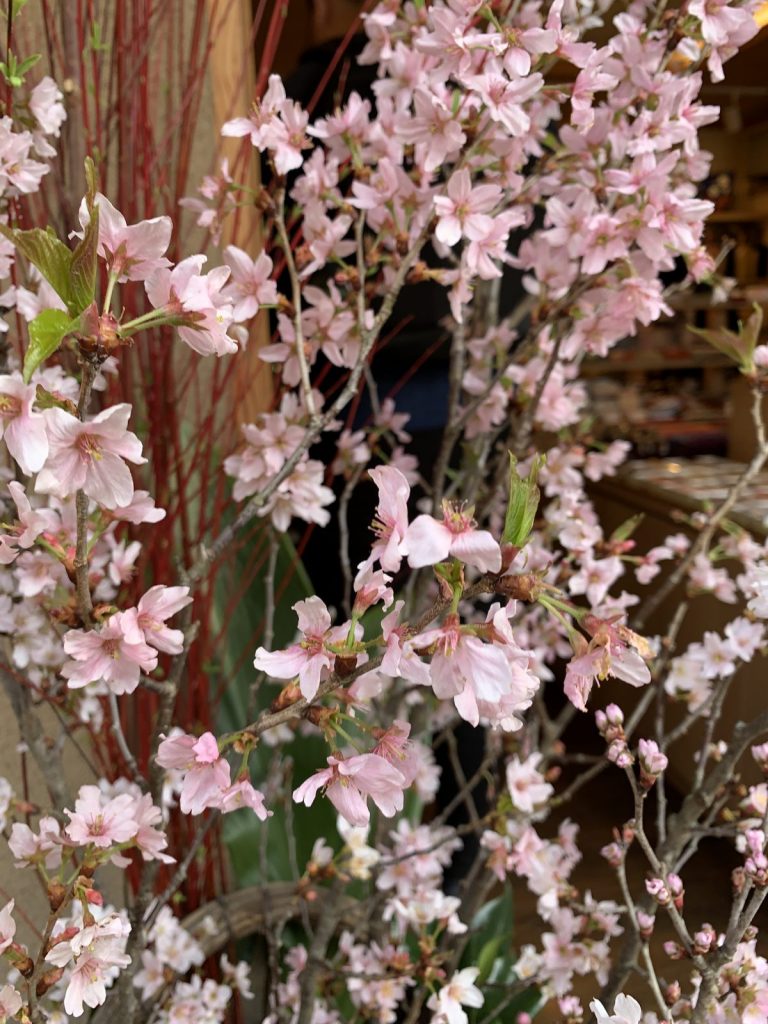 Sakura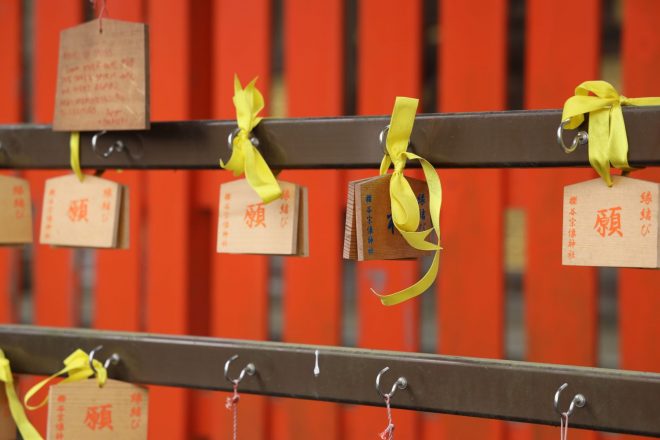 Temple wishes
The commercial "make a wish" element of the temples was interesting to me.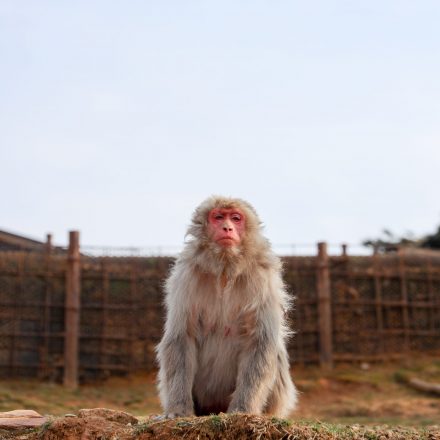 Japanese manque (snow monkey)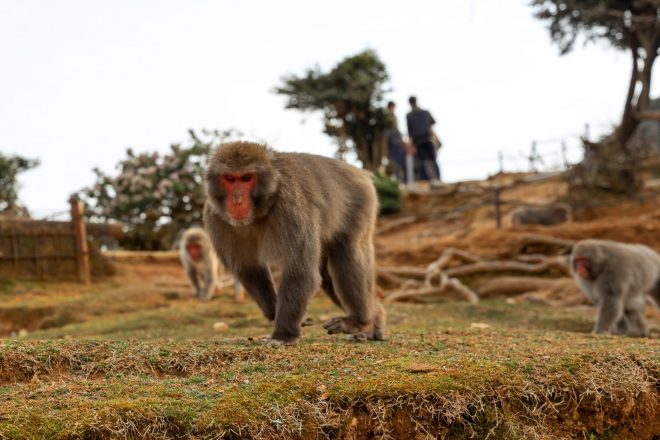 Red faced Japanese manques in Kyoto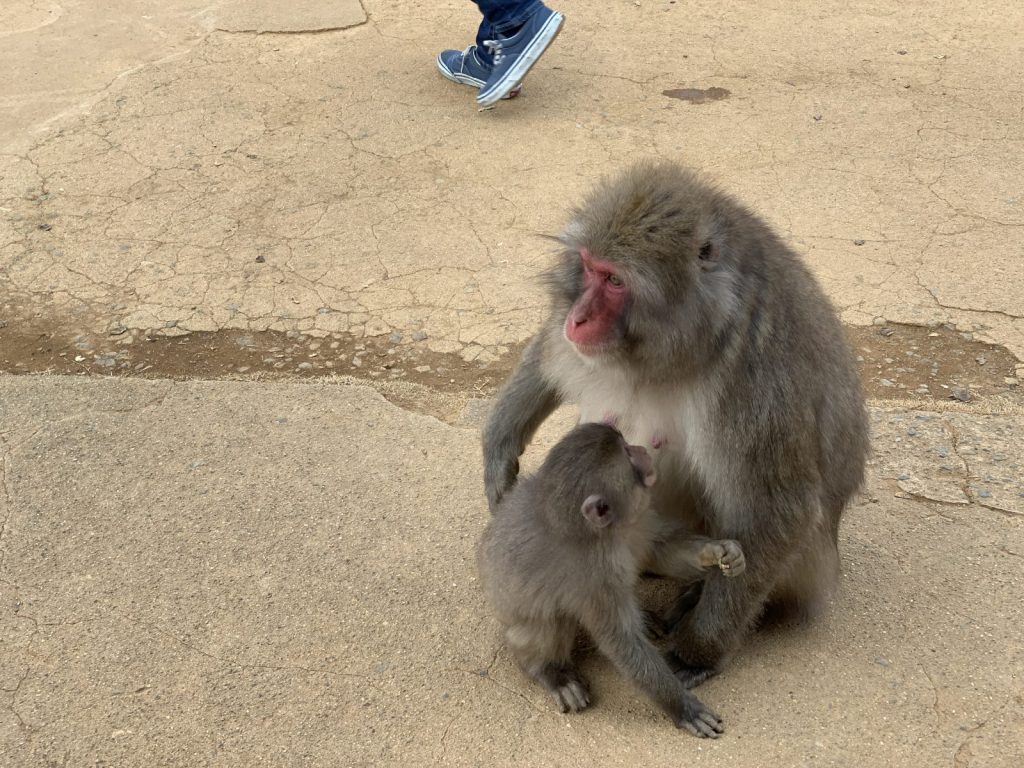 adorable baby manque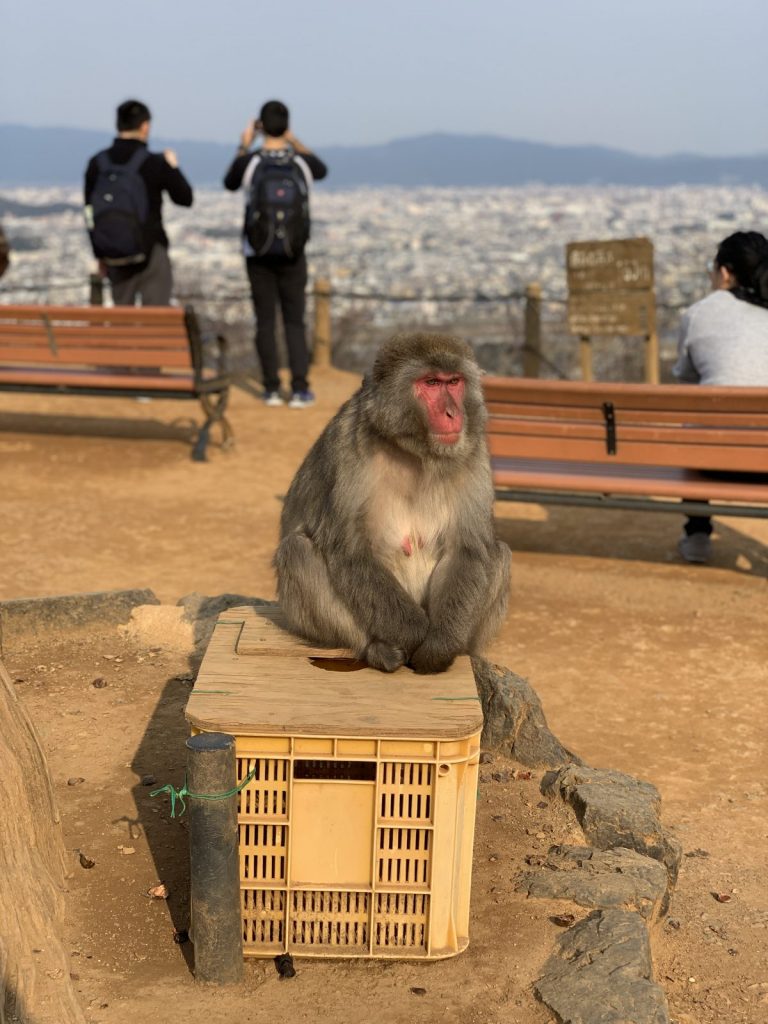 Monkey Business in Kyoto
With so many temples, the variety can be overwhelming. Nanzen-ji Temple is large and well known. it is surrounded by meticulously groomed gravel patches that are exactly what you think of when you "zen garden." The iconic red gates of Fushimi Inari Taisha are very instagrammable. I went out of my way to avoid this temple (and it's tourist crowds). There are so many lesser known temples that aren't as crowded. If you're in Kyoto you won't have to go far to see one. Consider arranging a temple hopping tour so you can cover the most ground effectively.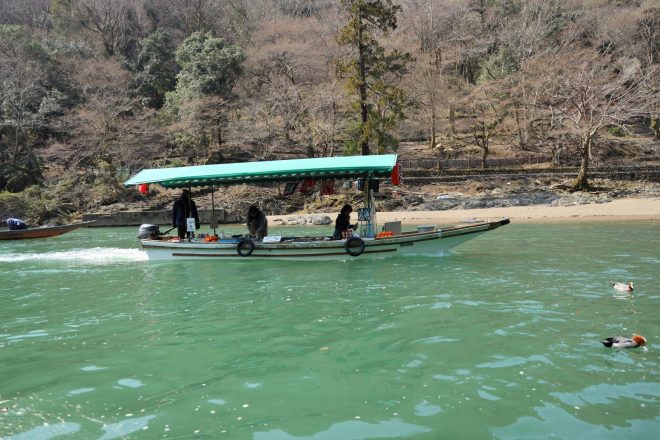 Boat trips on the Kama river are a popular thing to do in Kyoto
7. Hang out with Snow Monkeys
Iwatayama Monkey Park was just a pleasant walk away from the Hoshinoya Kyoto. There you can buy some food to feed the furry local population of  over 120 Japanese Manques, also known as snow monkeys. I didn't feel the need to go out of my way to interact with these somewhat aggressive wild animals, but it was an interesting place to walk (and had a great view of the Oi River and surrounding valley).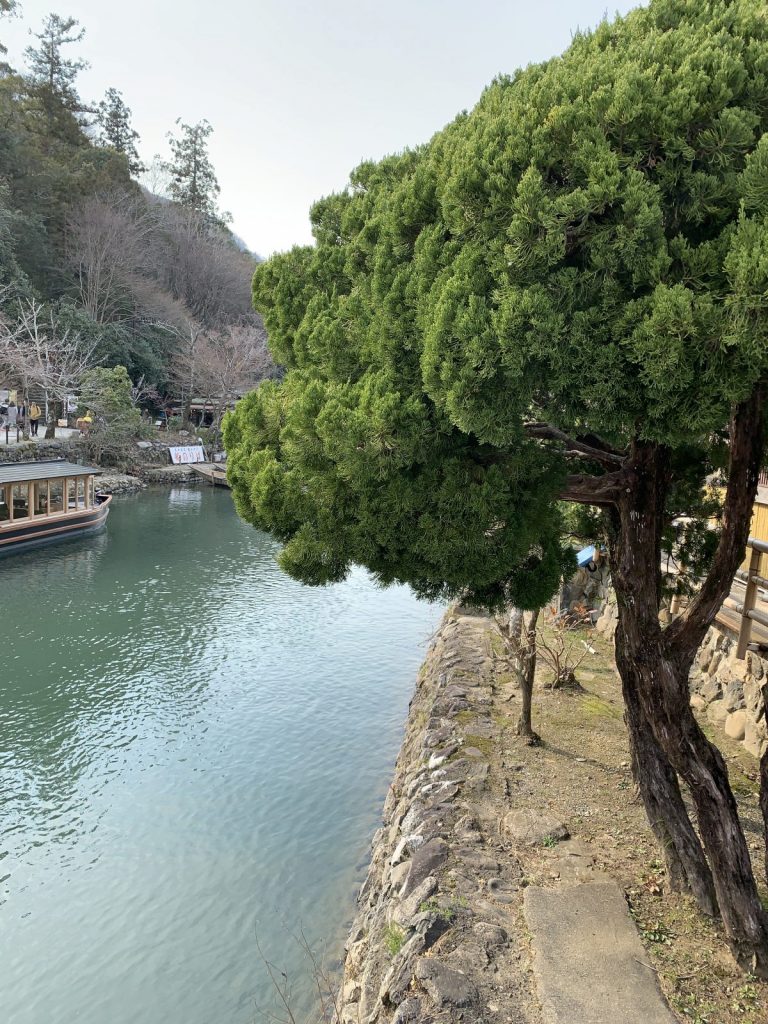 Kyoto's Oi River
The Hoshinoya is tucked away along the banks of the Oi River. It's a nice stroll if and there are temples and the monkey park nearby.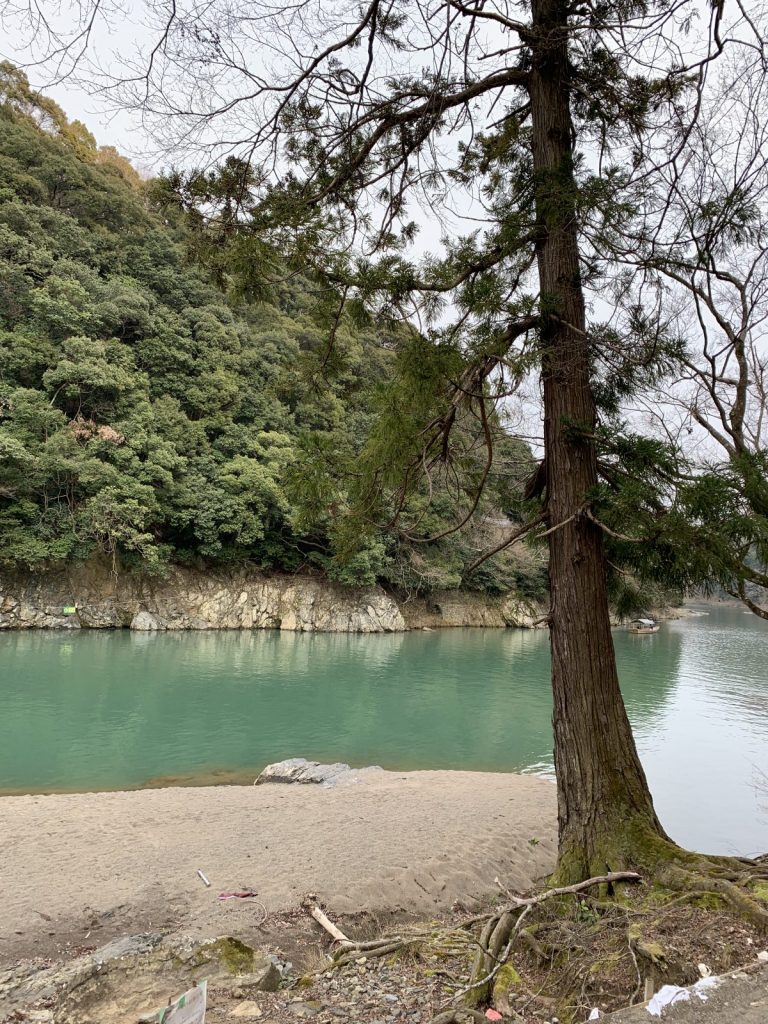 View along the banks of the Kamo-gawa river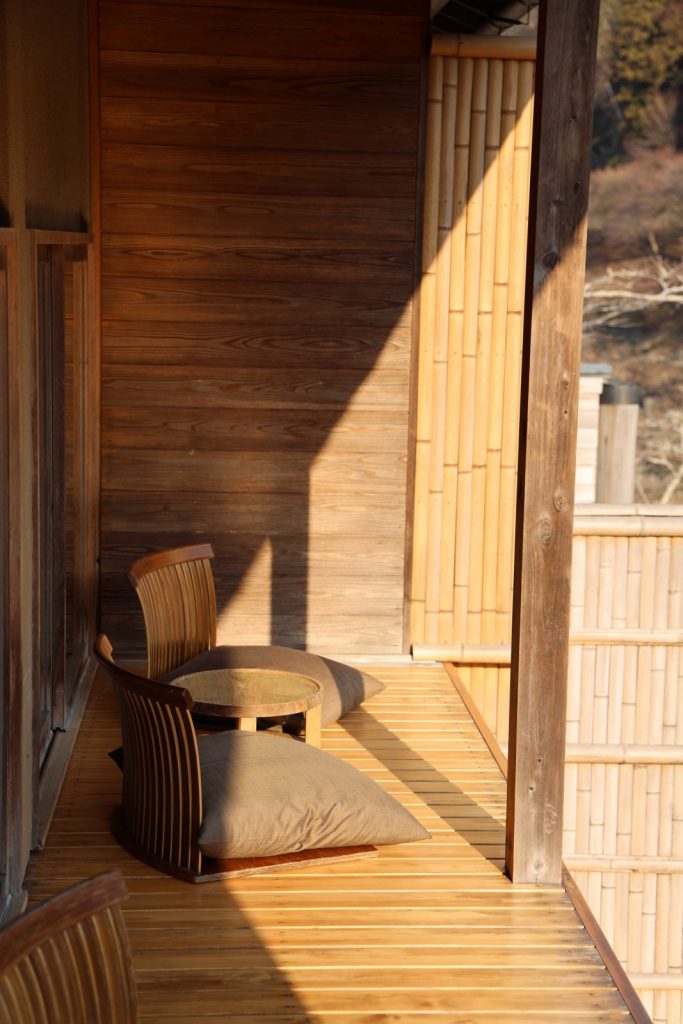 Zen aesthetic of the Hoshinoya Kyoto
If you are a Marie Kondo fan, you'll love the Hoshinoya Kyoto.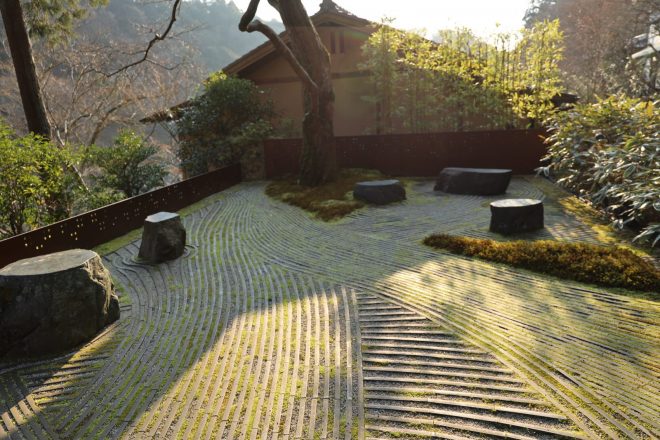 Morning light in the Japanese garden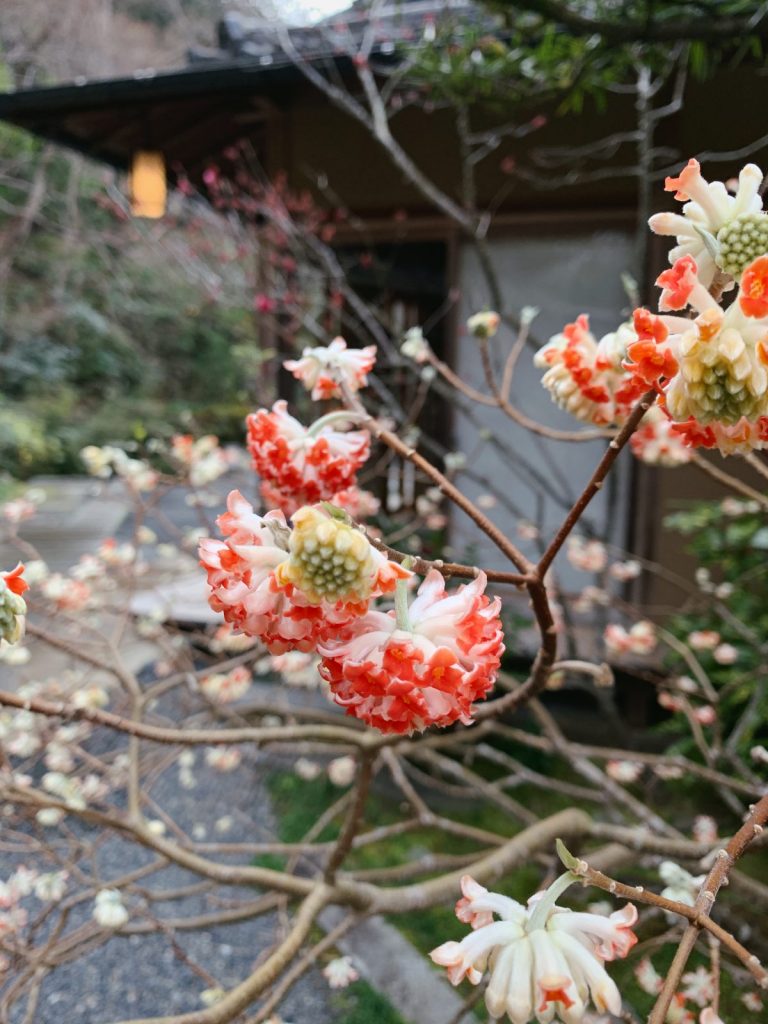 How pretty is the landscaping at the Hoshinoya Kyoto?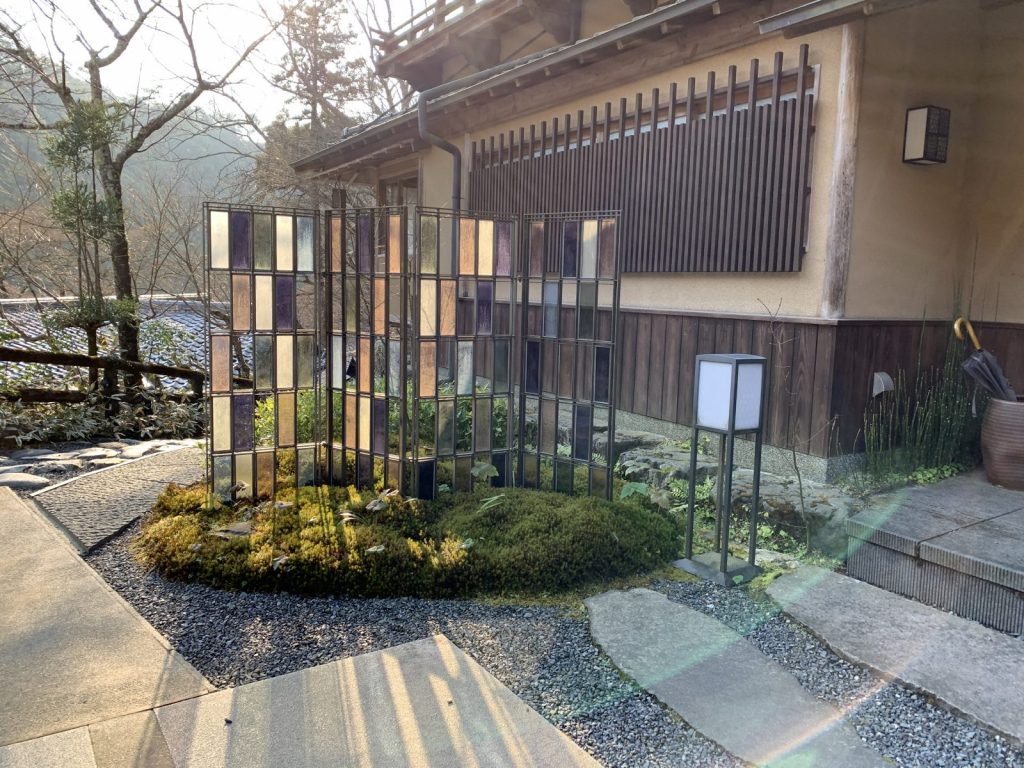 Hoshinoya Kyoto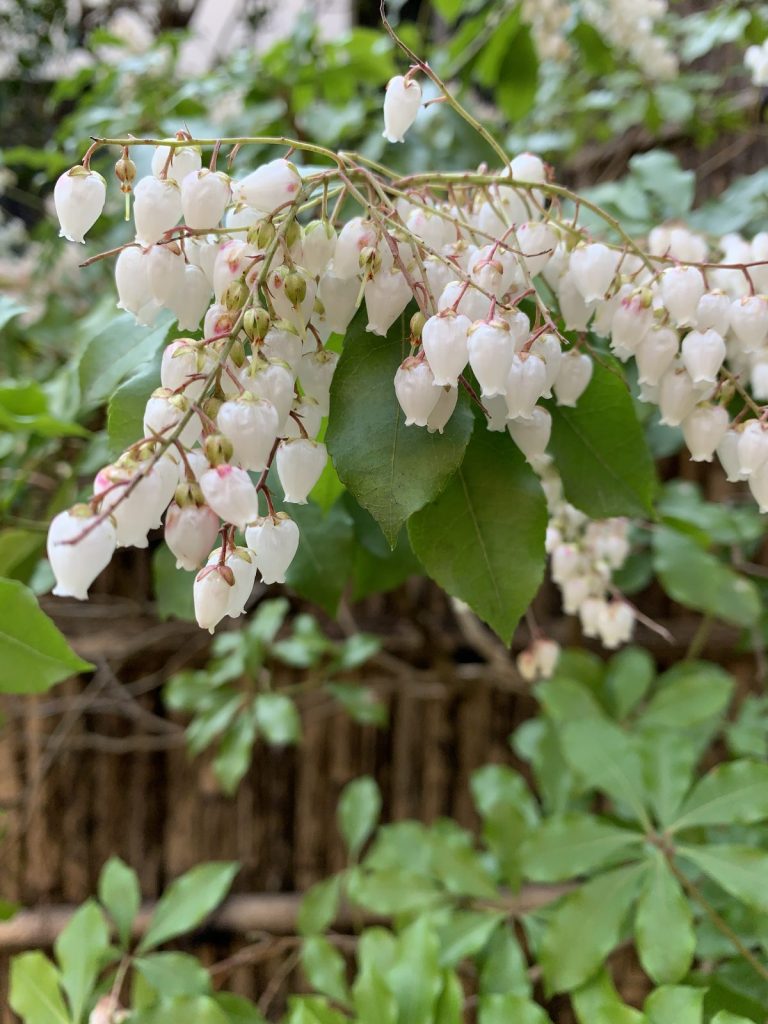 Japanese Gardens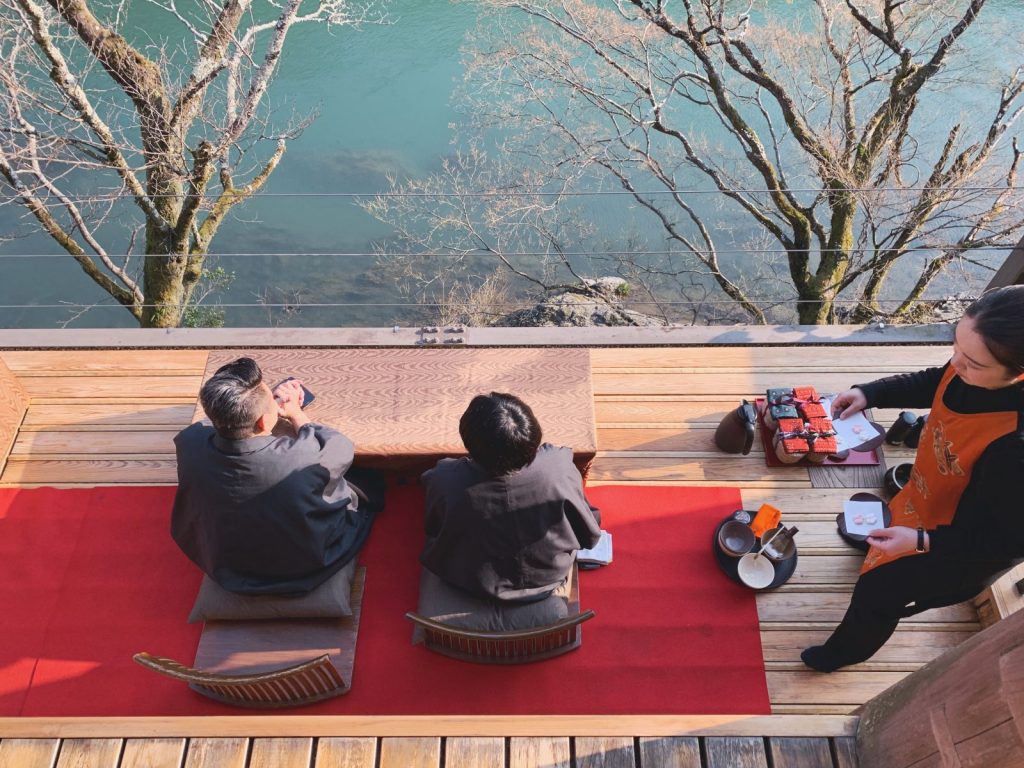 tea service at the Hoshinoya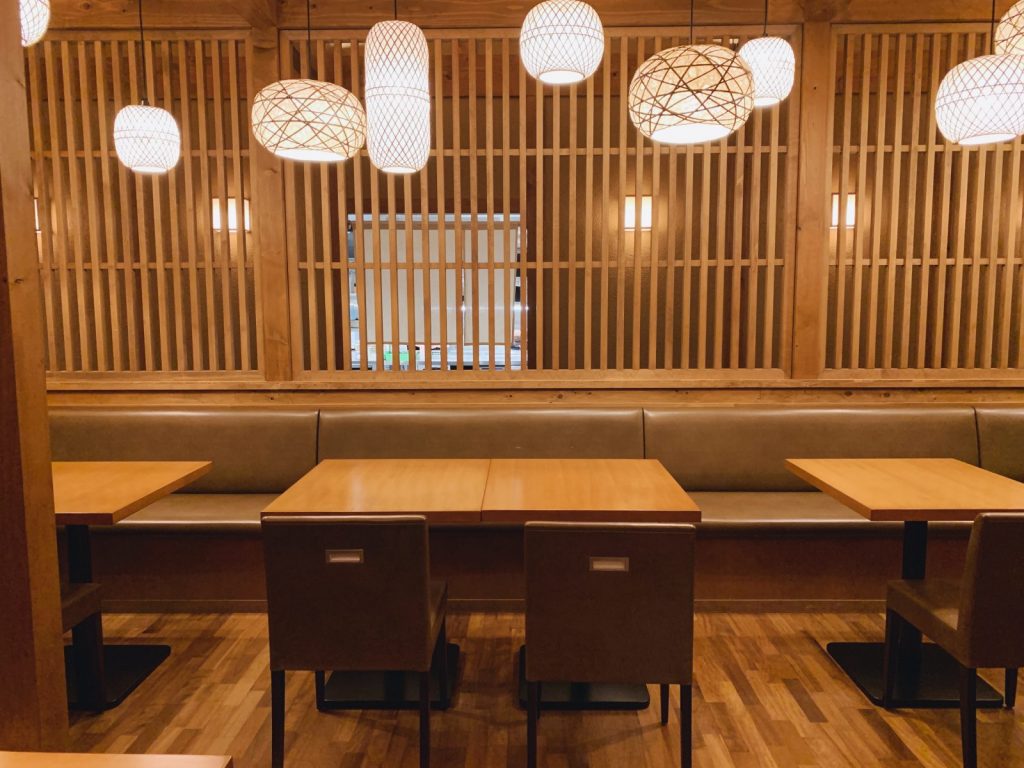 I loved the chic minimalism at this hot pot restaurant in Kyoto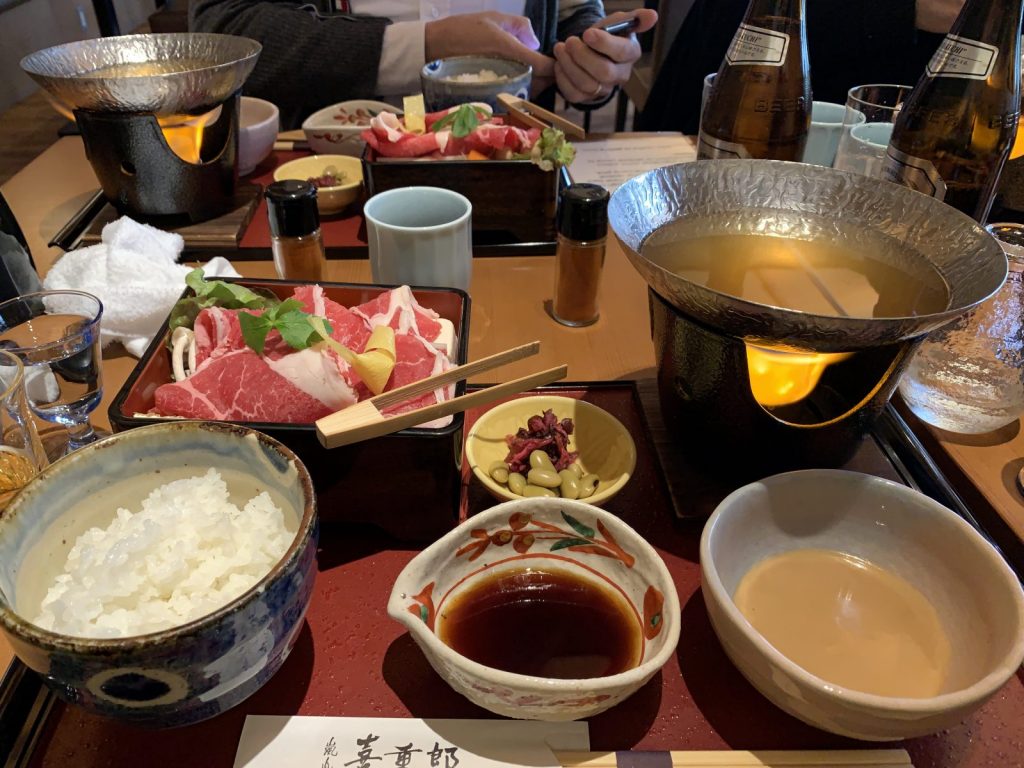 Japanese hot pots are delicious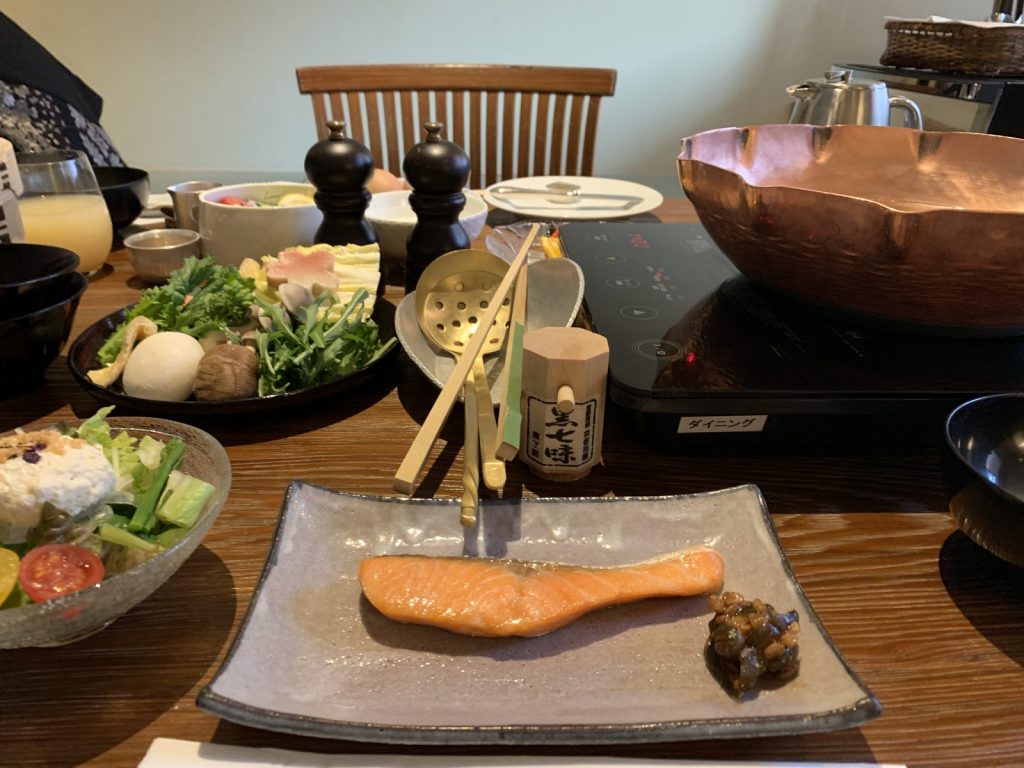 Hot pot breakfast from Room Service
If you stay at the Hoshinoya, don't miss ordering the hot pot breakfast from room service. It's an impressive experience set up and served in your room while you sit on a tatami mat. I highly recommend wearing the hotel-provided yukata room to enhance the experience.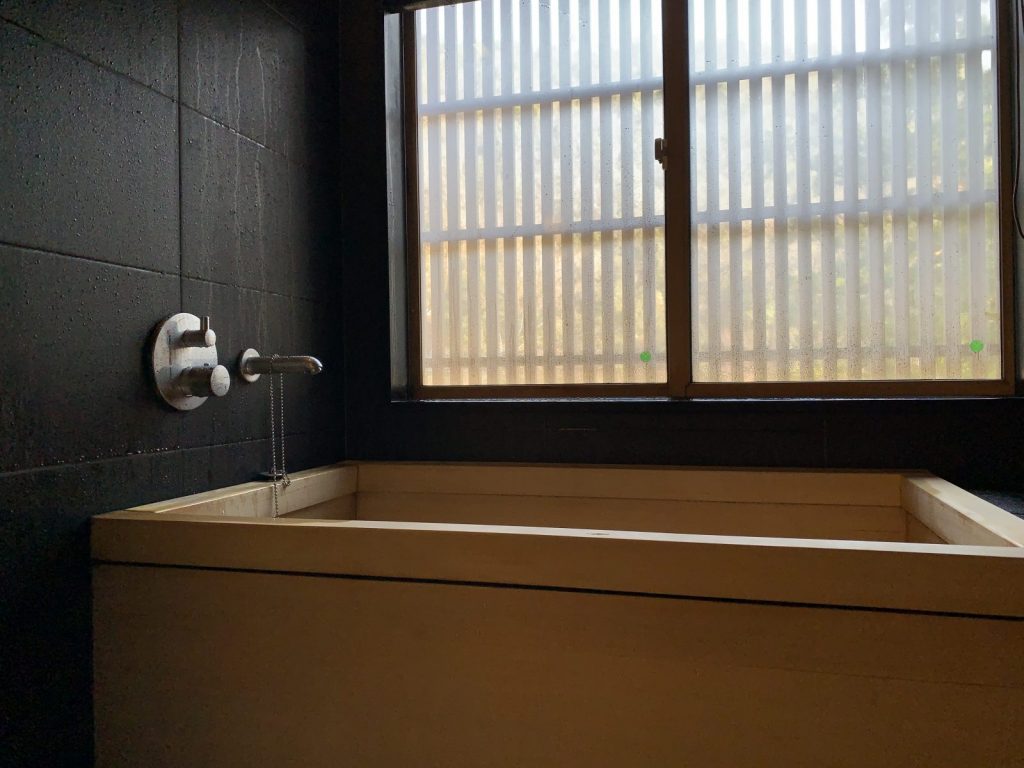 Wooden soaking tub at the Hoshinoya Kyoto
The Japanese wooden tub is both gorgeous to look at and fun for a soak. The instructions made it clear that you shower before soaking in it.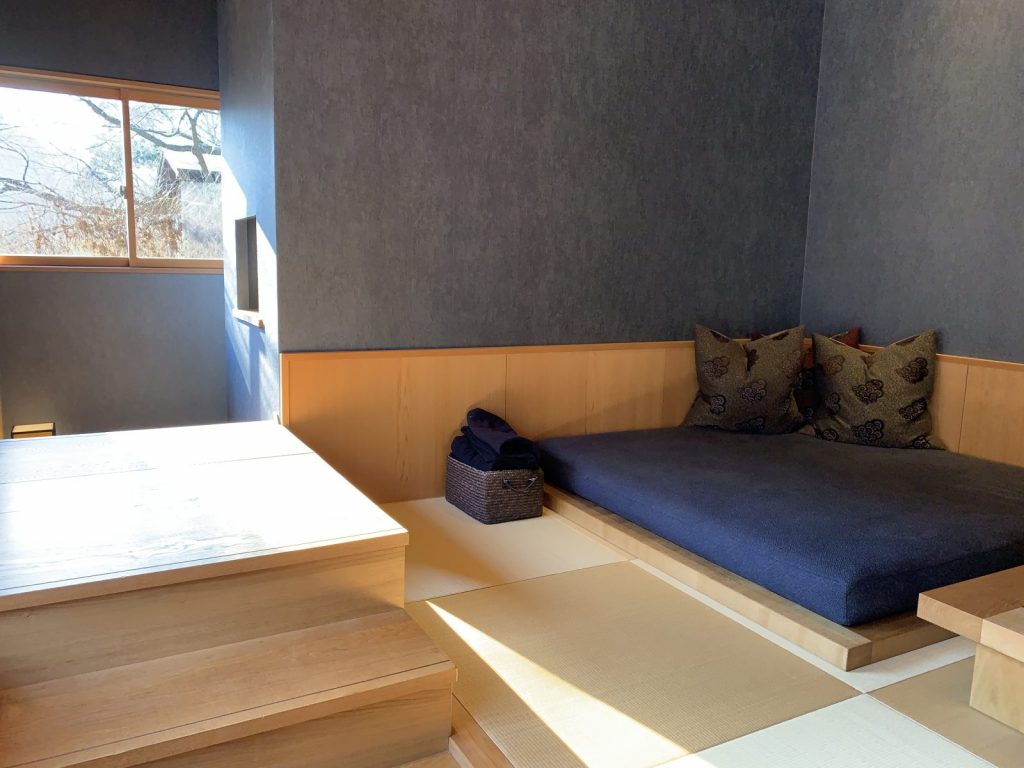 Ryokan realness in Kyoto
While the low cushions and tatami mats are not what Americans are used to, I really enjoyed staying in this space for a few days. The unusual (by western standards) furnishings and traditions (you leave your shoes at the door) made the Hoshinoya a very experiential hotel.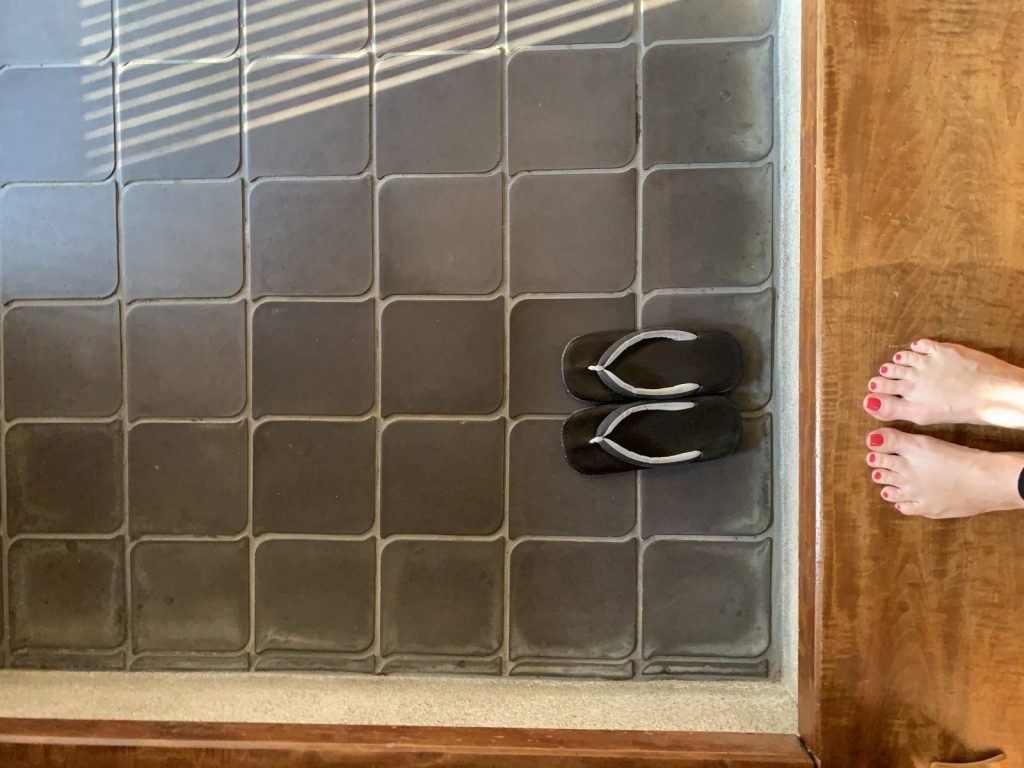 Dipping my toes in Japanese culture in Kyoto
If you want to dip your toes into traditional Japanese culture, Kyoto is not to be missed. While ideally you can spend a few days here, I'd recommend it as a day trip from Tokyo if you don't have the time to go for longer. It's doable by train and well worth the effort.
Guests are transported by boat from HOSHINOYA Kyoto Boat Landing.
11-2 Arashiyama Genrokuzancho, Nishikyo-ku, Kyoto 616-0007
Rates start from $259 for double room (2 adults)