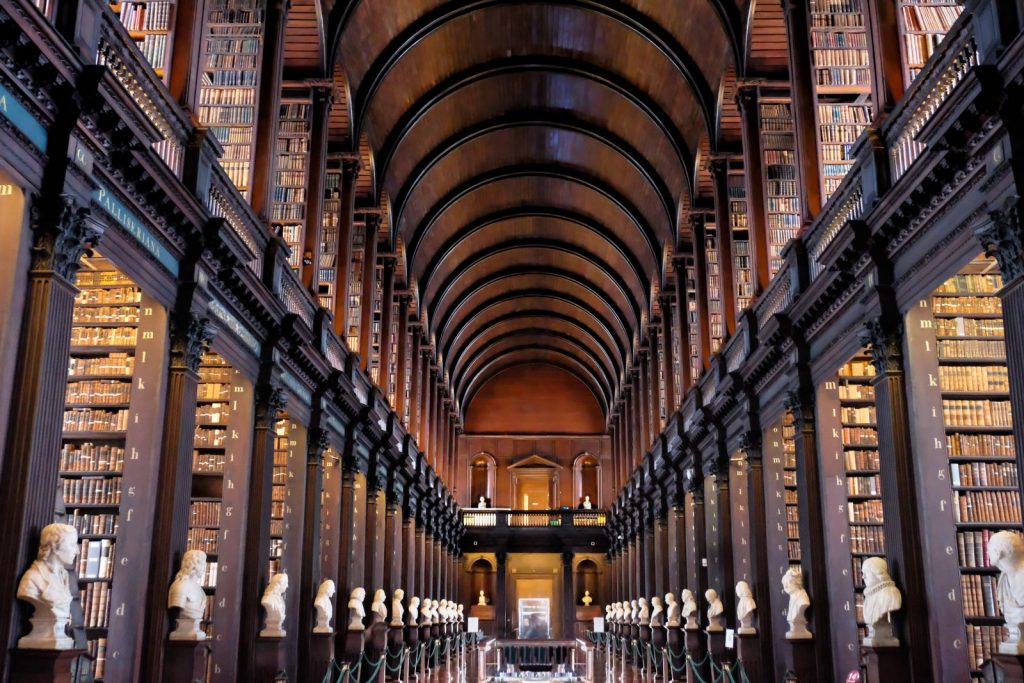 Trinity University Dublin's famed Old Library Long Room
Earlier this summer I had the honor of being a panelist and presenter at MojoFest, a wildly impressive and inspiring conference about mobile journalism in Galway, Ireland. I was excited to meet a few of my social media friends in real life.  Much thanks to Brendan O Se, the award-winning Cork-based photographer who was in charge of arranging the mobile photography panel, for including me.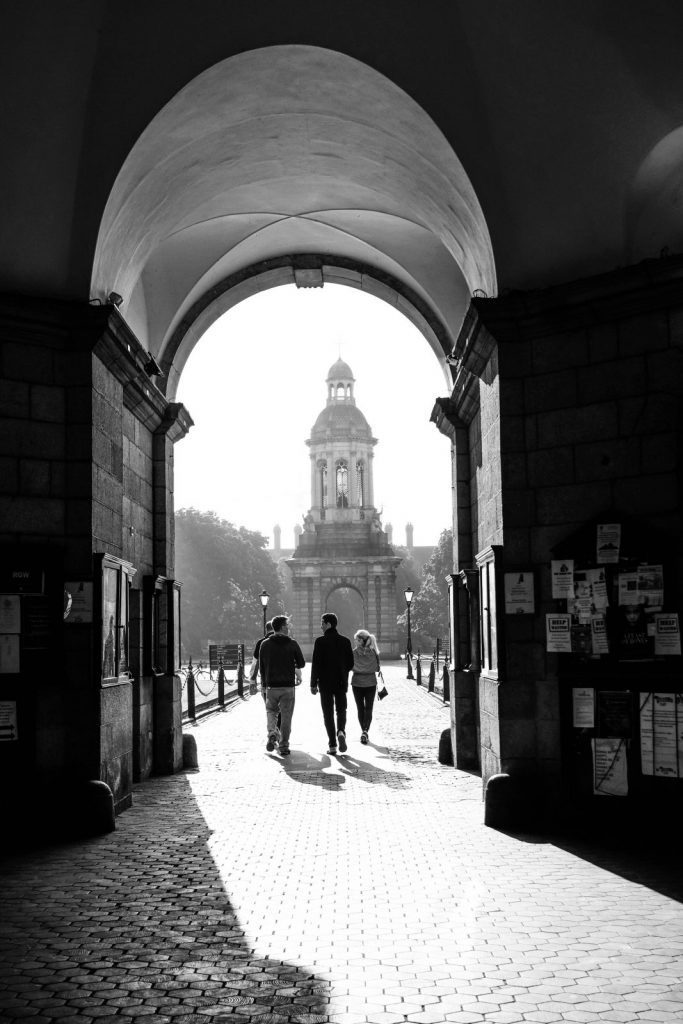 Arches and shadows at Trinity University
I flew Aer Lingus from Seattle to Dublin non-stop. I have no flight review because I slept for almost the entire flight. My husband and I spent a few nights at The Westbury Hotel in Dublin to get over jet lag. Dublin has changed a lot since my last visit in 2002 and it was exciting to see how cosmopolitan the city has become. The Irish people I met were extremely nice and hospitable.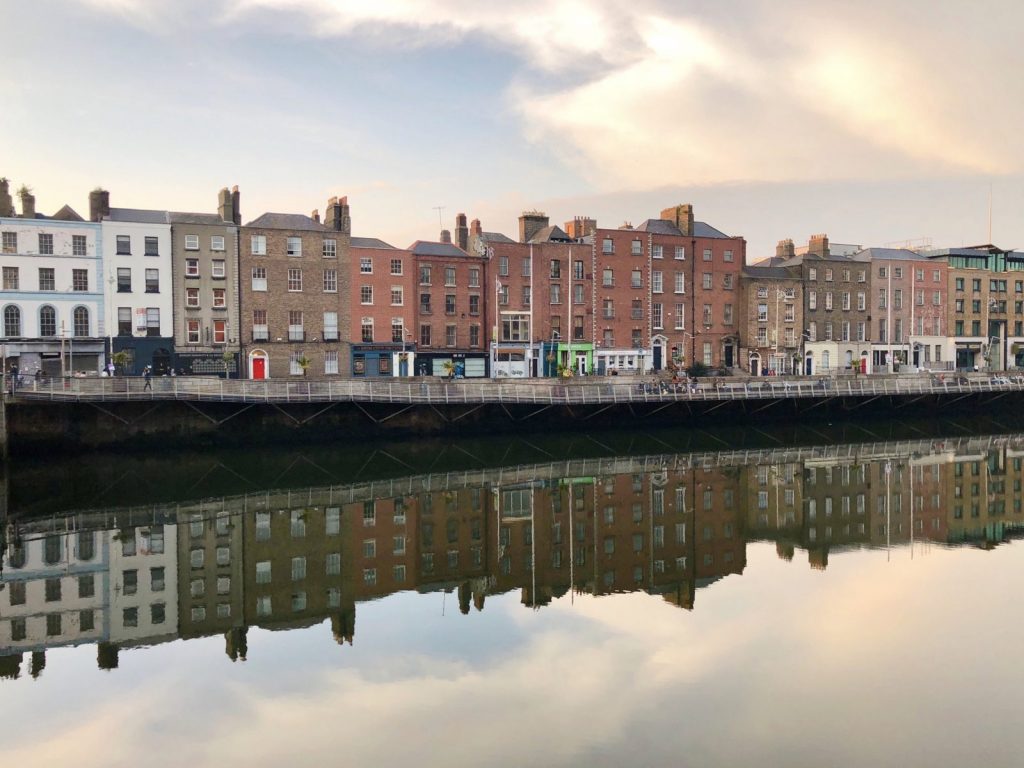 Pastel sunset on the River Liffey
During my visit, the weather imitated the mood of the city and it was glorious, sunny and felt like summer was in the air.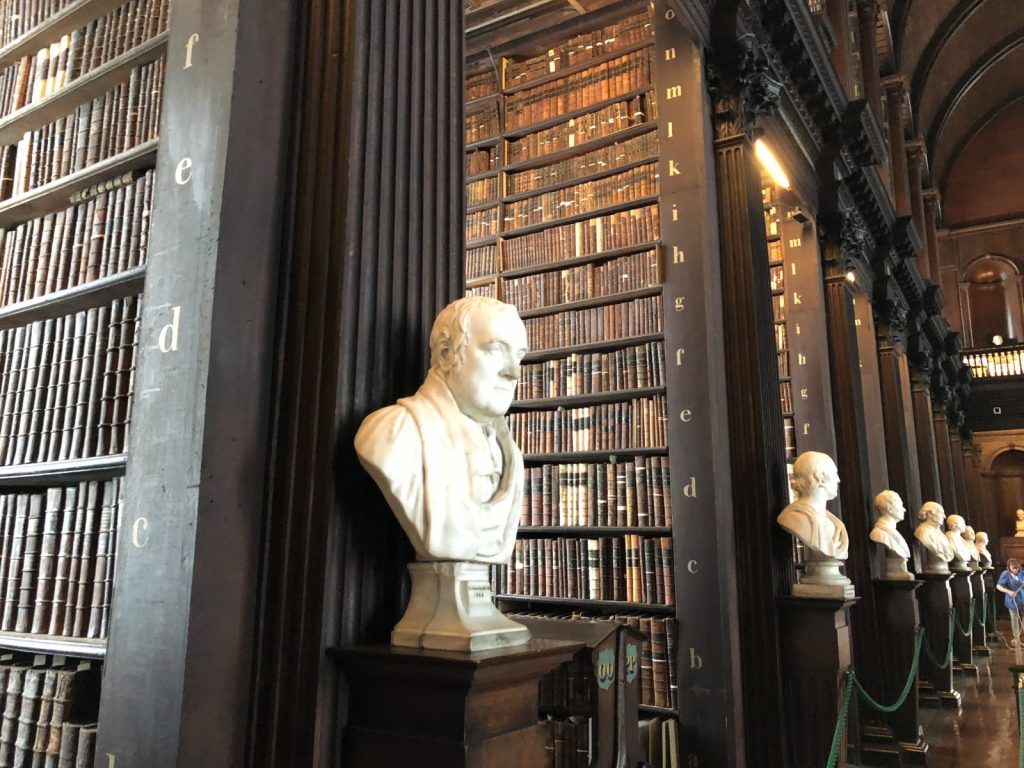 Busts in the long room of Trinity University Old Library
I really wanted to see (and photograph) the Trinity University's Old Library. You can visit this highly atmospheric gem by purchasing tickets to see Book of Kells exhibition. The 9th century medieval manuscript is on on display and after looking through the exhibit visitors can get a glimpse of the famously photogenic long room Old Library (which served as inspiration for the Jedi Library in Star Wars- Episode II Attack of the Clones).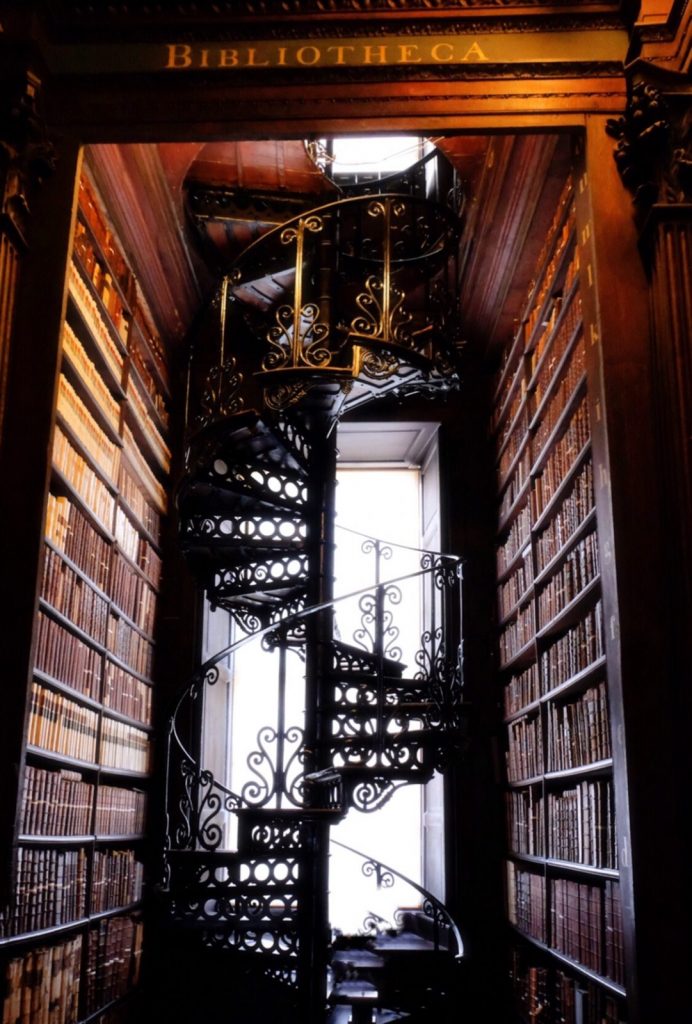 Magical staircase at the Trinity University Famed Library
My arrival in Dublin coincided with the Irish referendum on abortion, which passed overwhelmingly. There was a sense of progress and victory in the air, and as an American who feels as though I am living in a dystopian present, I was glad to smell the hope and progress in the air. It was nice to see all sorts of street art dedicated to women's rights.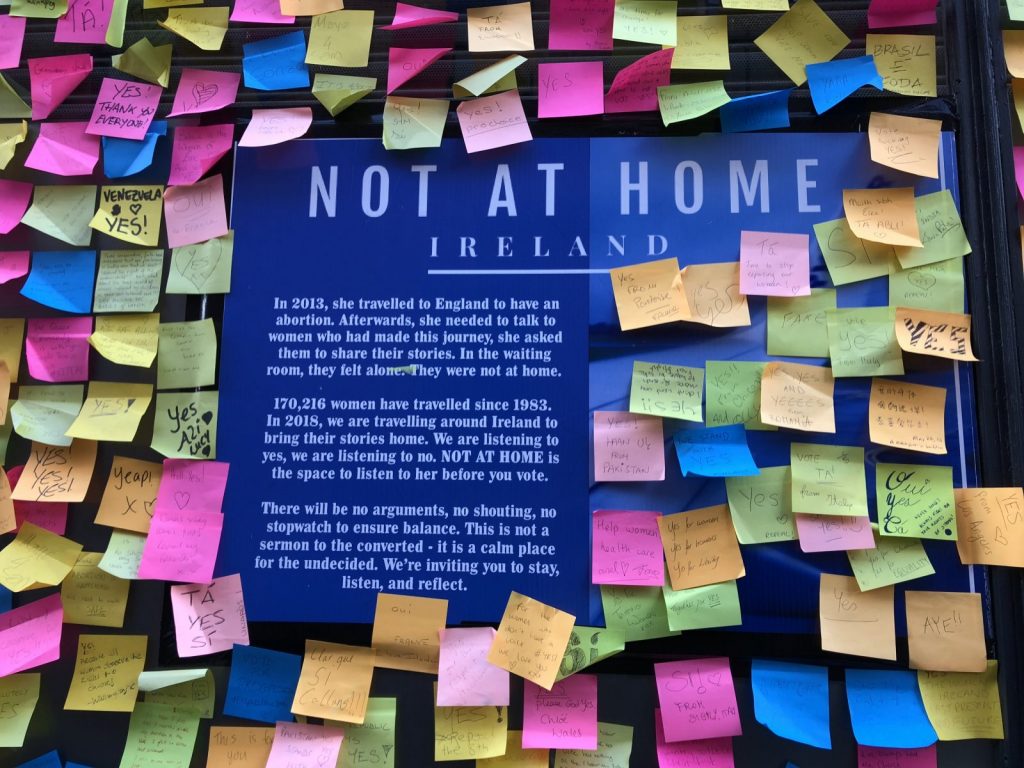 Not at Home Ireland pop-up
Among the most interesting street art displays I saw in Dublin was Not at Home Ireland, a temporary display of colorful post-it notes where Irish women wrote there stories of how their lives had been touched by abortion inspired by the 170,216 Irish women had to leave Ireland to had to travel to have a safe and legal abortion.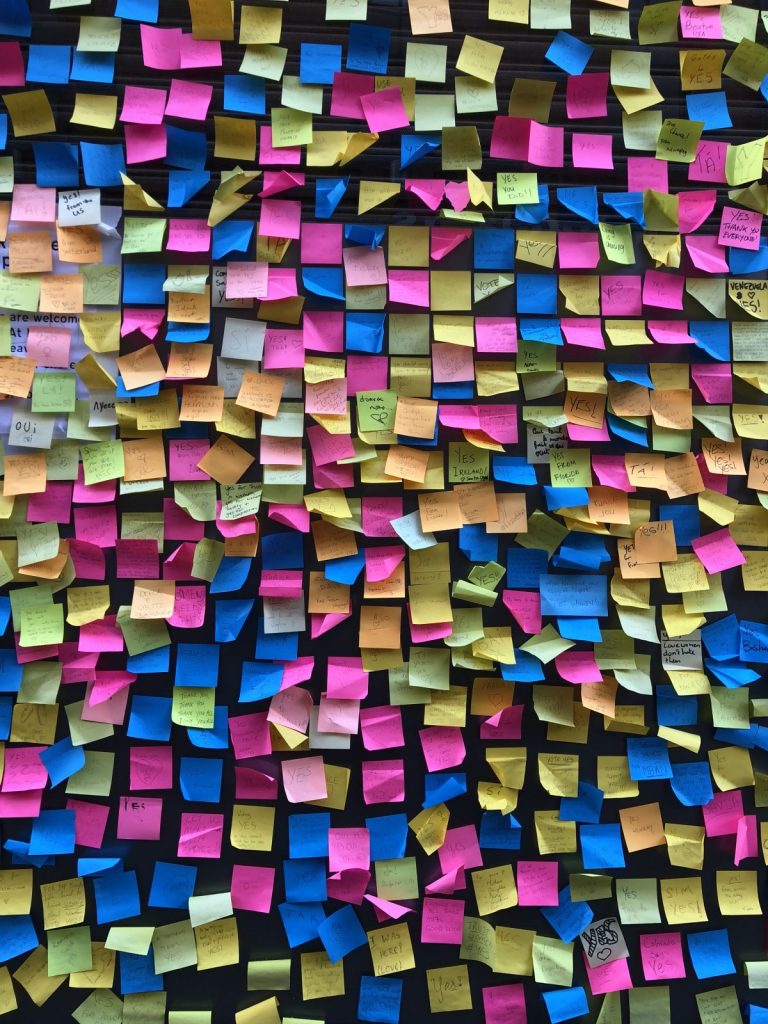 These notes made a powerful statement about women's rights
You can't go to Dublin and not drink a Guinness. Fortunately Dublin is teeming with pubs happy to serve you a pint.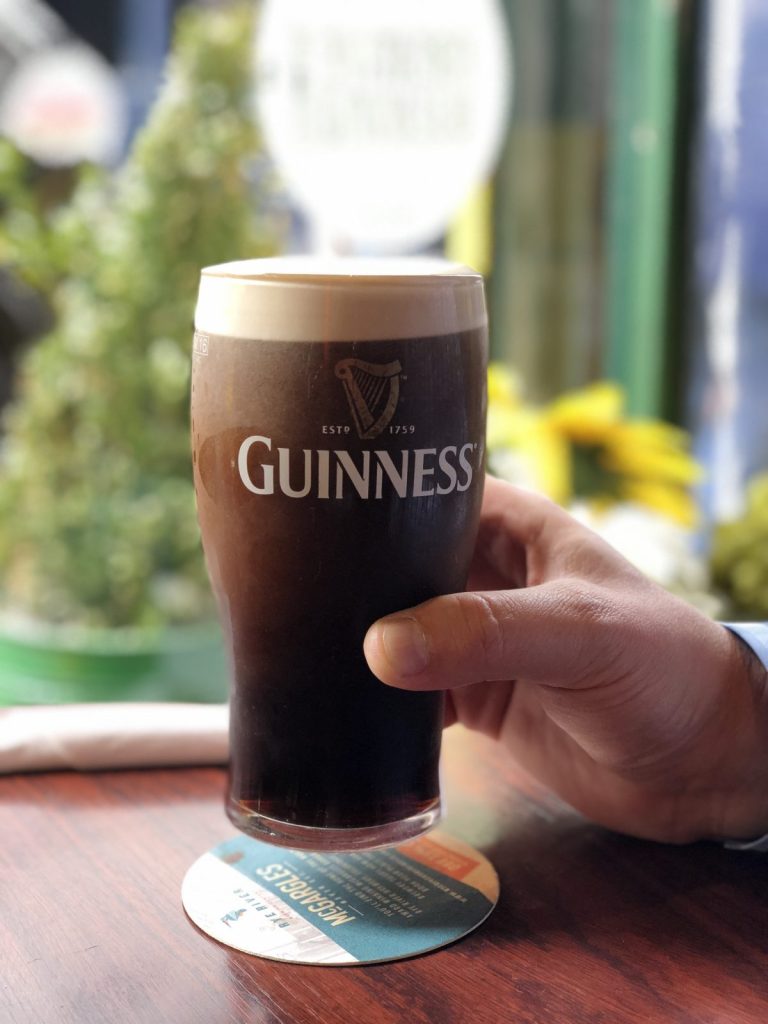 Obligatory pint of Guinness shot
But the best place to drink one might be the Guinness Store House. If you're looking for things to do in Dublin, it's worth a visit. In addition to learning how Guinness is made, you can buy a beer tasting at one of the many bars on site or check out the view of  the city from the glass enclosed Gravity Bar.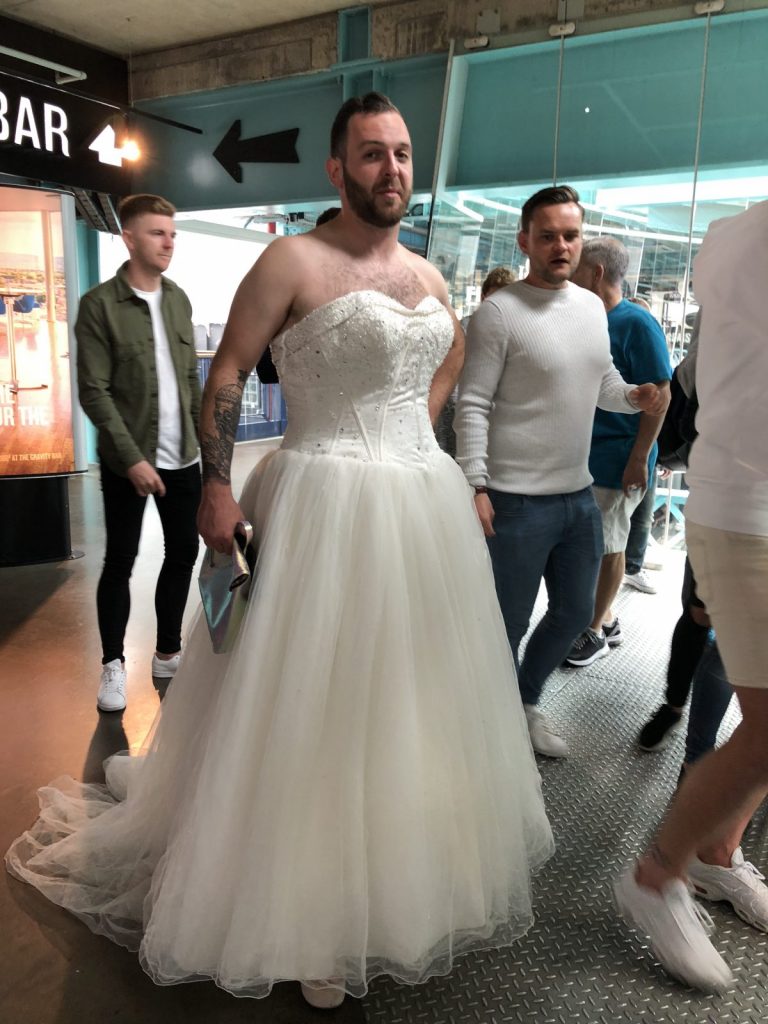 Groom to be at the Guinness Storehouse
It's popular for hen and stag parties as well and the people watching was top-notch.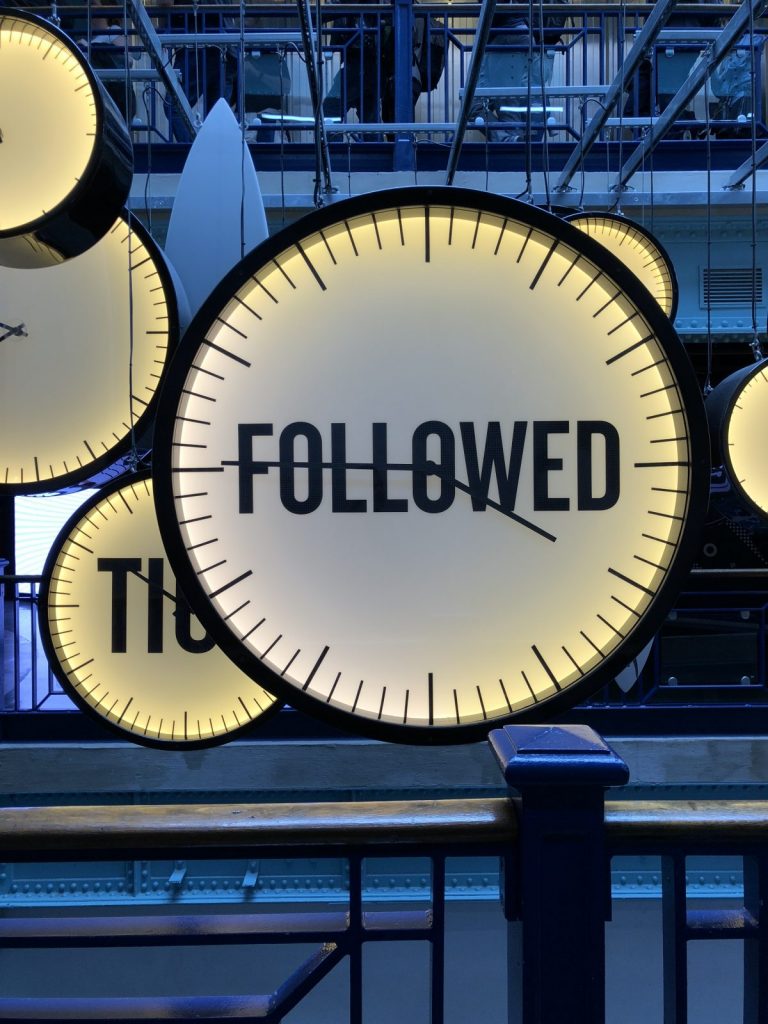 Clock art in the Guiness Storehouse
Once I was over the jet lag, I needed to get to Galway. Since both my husband and I are  unwilling to drive on the left side of the road and that seemed necessary to see the genuine charm of the country. So we hired a driver from Dublin to Galway.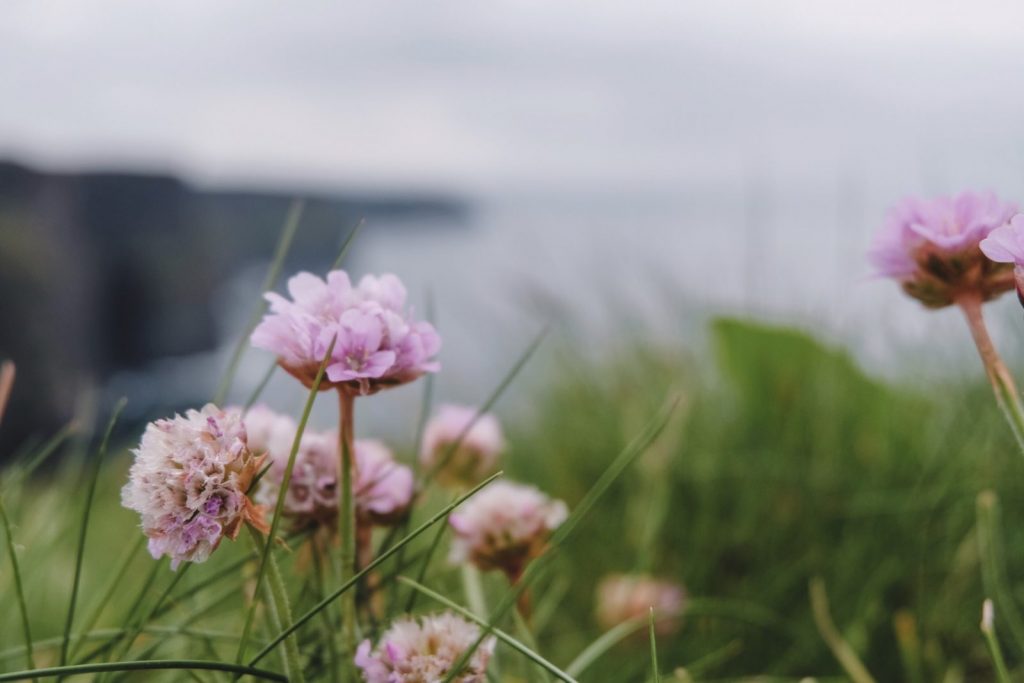 Moody skies at the Cliffs of Moher
The one part of the countryside I definitely wanted to see was the Cliffs of Moher. So we asked our driver to take a detour so we could see this gorgeous craggy part of the Irish coast.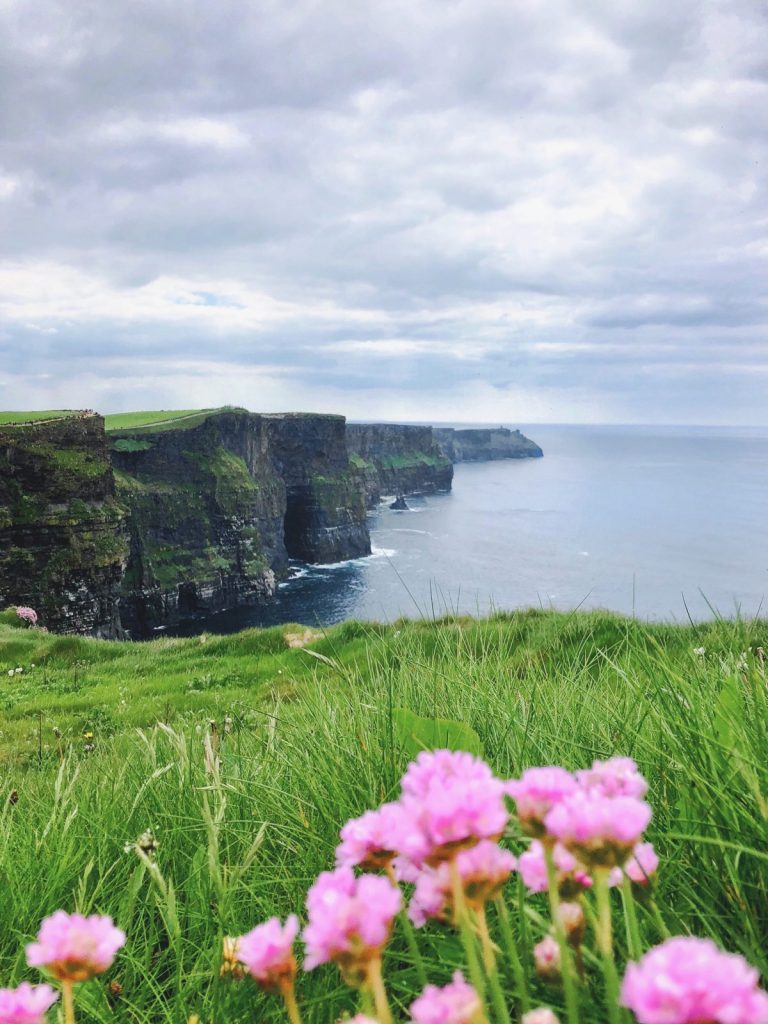 Clouds above the Cliffs of Moher
Like most spots with iconic views these days, the Cliffs of Moher was overrun with instagrammers seeking the perfect selfie.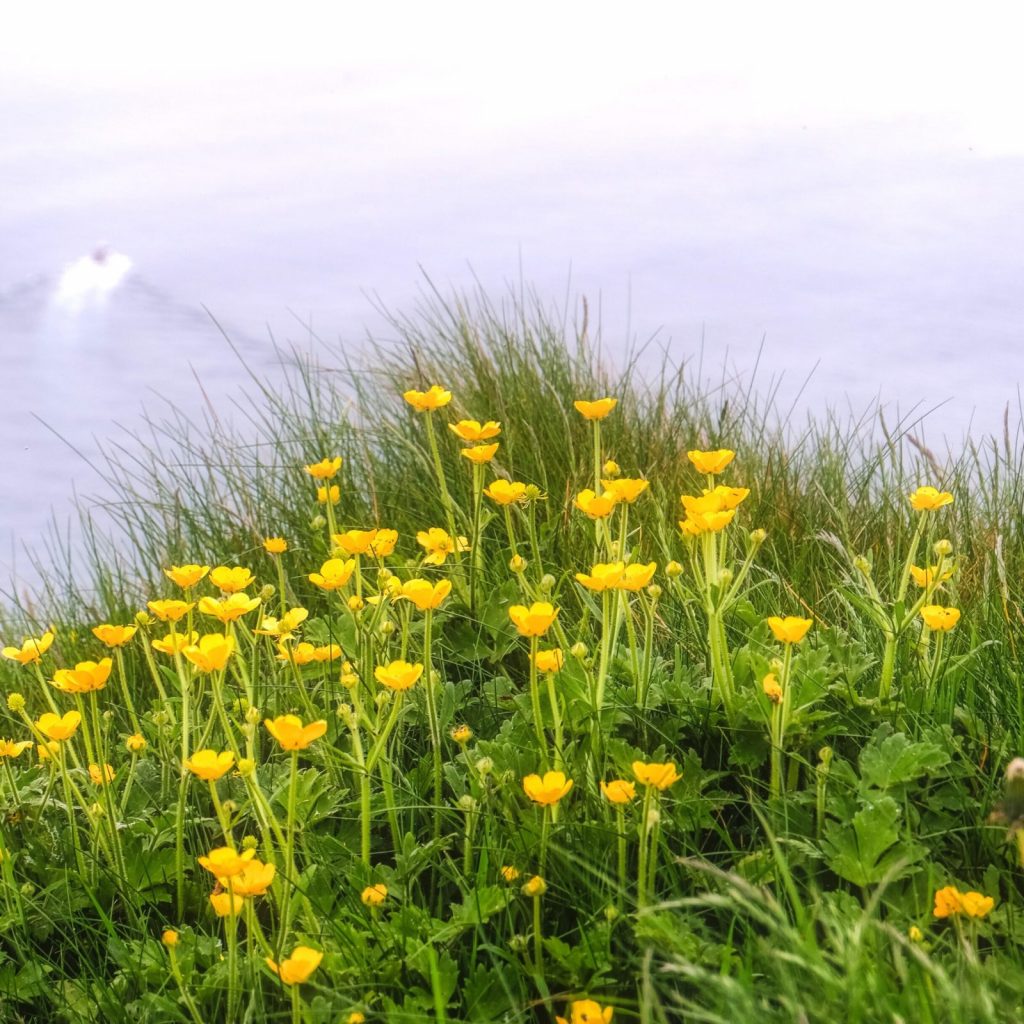 Wild flowers in bloom at the Cliffs of Moher
It was challenging for me to shoot the scenery without including them during my mid-day visit. The flat light didn't help so I wasn't entirely thrilled with the photographs I got but I am still incredibly glad I saw the Cliffs.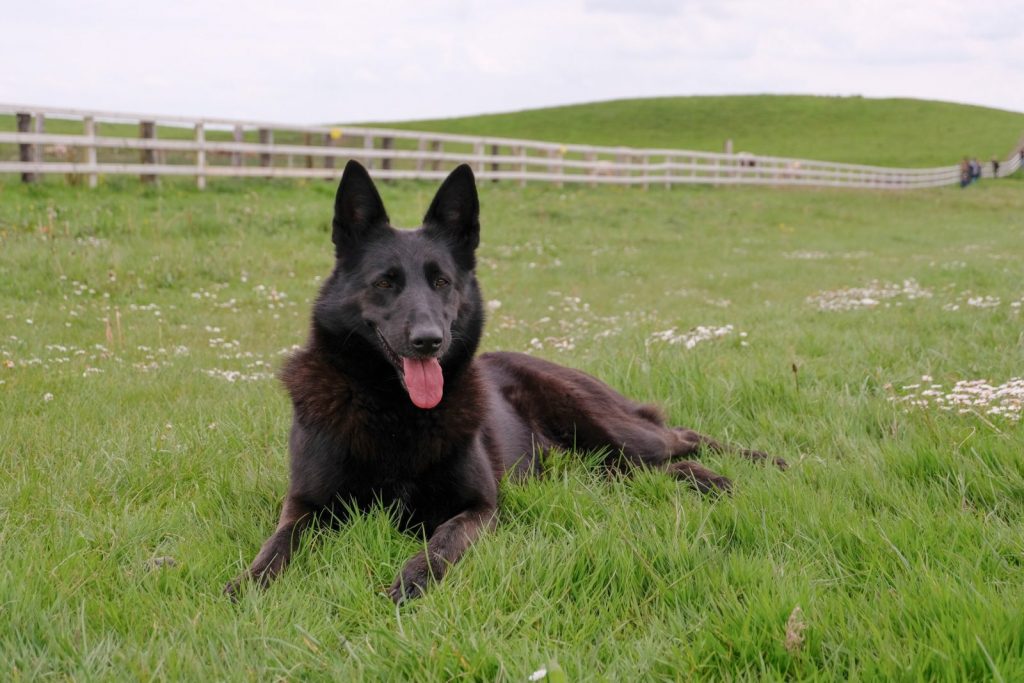 Furry local at the Cliffs of Moher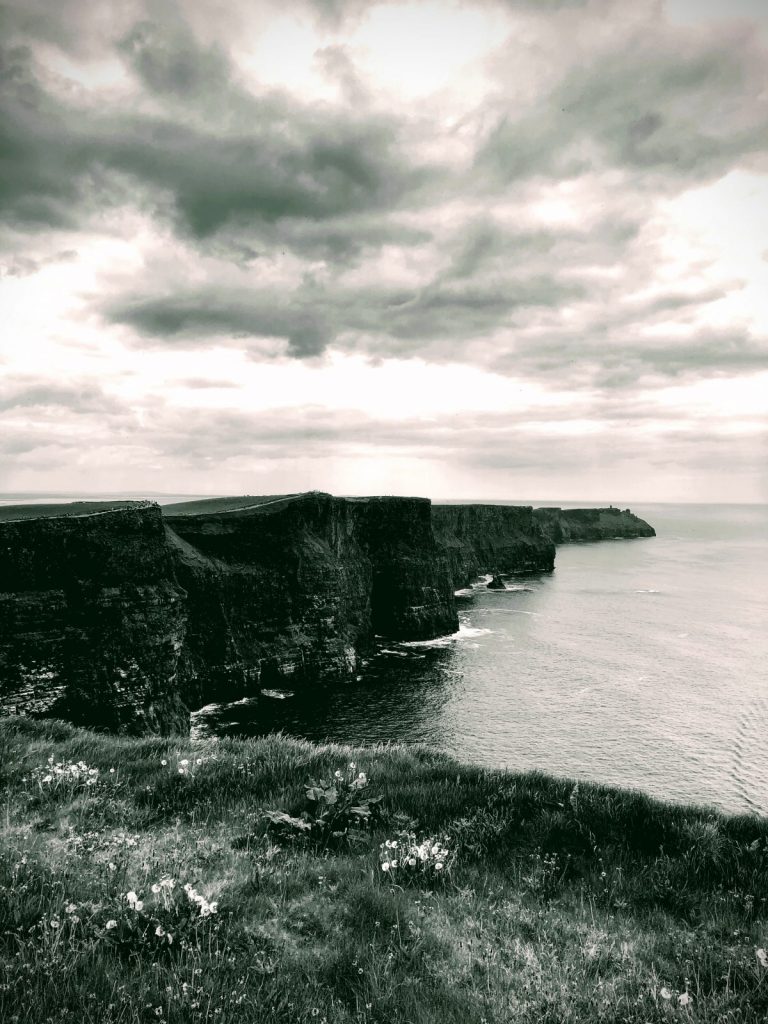 Cliffs of Moher in black and white
If I were to go back, I'd try to schedule my visit to the Cliffs first thing in the morning or before sunset to avoid the peak crowds.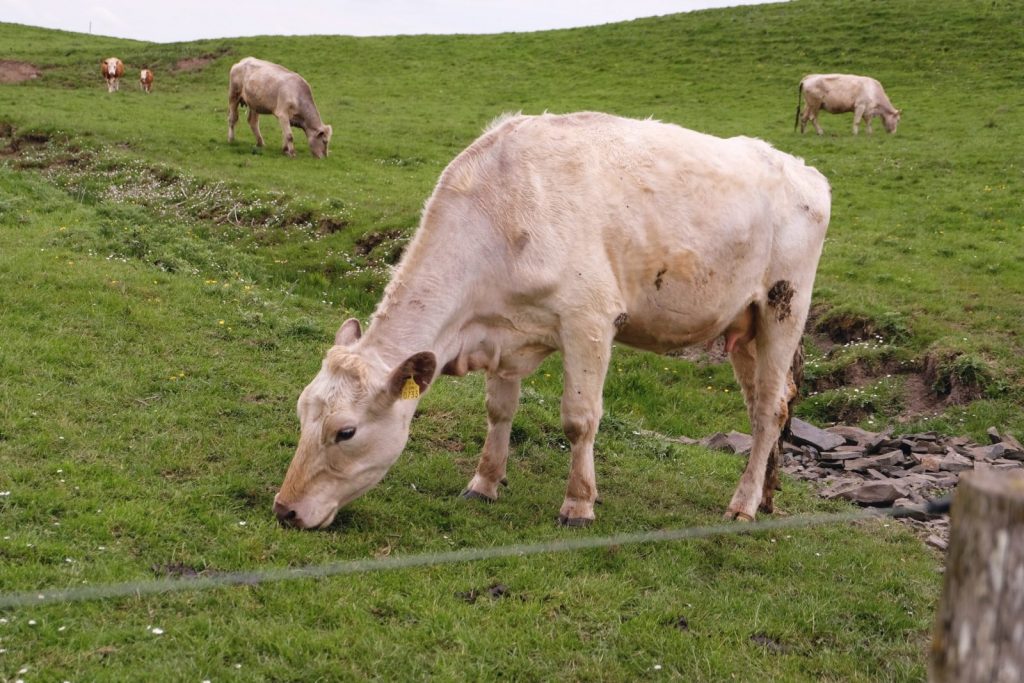 Cows near the Cliffs of Moher
Balfe Street
Dublin 2
D02 CH66
+353 1 679 1122
College Street, Dublin 2
Address: St James's Gate, Ushers, Dublin 8, Ireland
Phone: +353 1 408 4800
The Cliffs of Moher are located on the west coast of Ireland close to Liscannor village in Co. Clare. The closest airport is Shannon International Airport approximately 50 minutes by road.