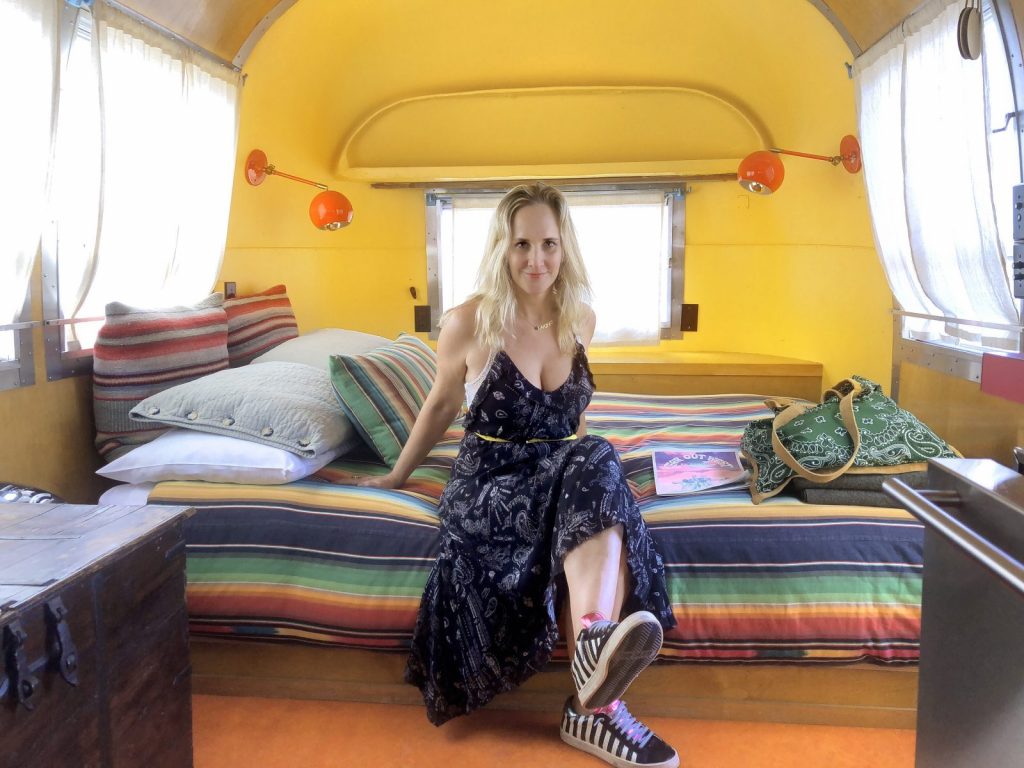 Obligatory selfie at El Cosmico
Marfa, Texas is a small (population approximately 2000) and fascinating town. It also features perhaps the most photogenic trailer hotel on the planet- El Cosmico. I've glamped in an Airstream in Santa Barbara and was extremely curious about the quirky and colorful Kozy Coach, Imperial Mansion and Vagabond trailers turned into an instagram-friendly wonderland in the high desert of West Texas.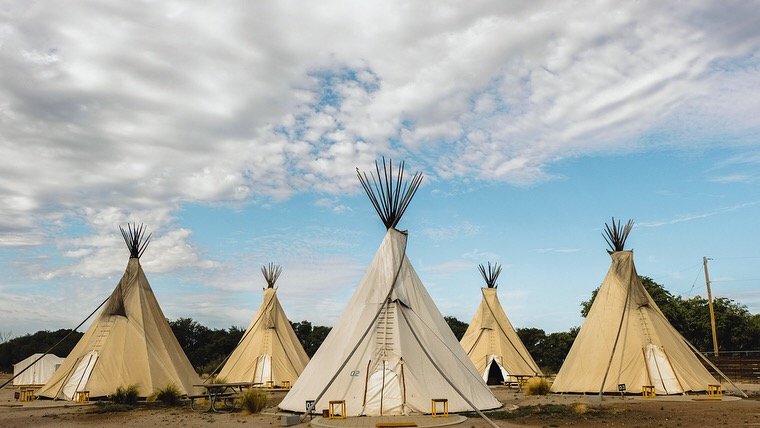 El Cosmico's Sioux-style Tepees
In addition to trailers, El Cosmico has tepees, yurts, and safari tent accommodations. The property also has a campground. (NOTE: a wind storm on June 29, 2018 knocked down all of the tepees.) A friend of mine who worked on the show I Love Dick which was shot in the area advised me to "stay at El Cosmico for a night for the experience."
Cloud lapse featuring El Cosmico Tepees
The whimsically painted trailers are the real draw at this Bunkhouse Hotels property and they are very well done. My medium Airstream was kitted out with everything from southwestern robes, mini-bars, fridges, space heaters and reading lamps. The kitchenette even had a toaster! I was surprised by how comfy my bed was. It had it's own bathroom (although I preferred to use the bathhouse on the property). I also enjoyed the outdoor patio complete with furniture, perfect for late night star-gazing. If you're curious about tiny living, this is a great place to try it out for a few days.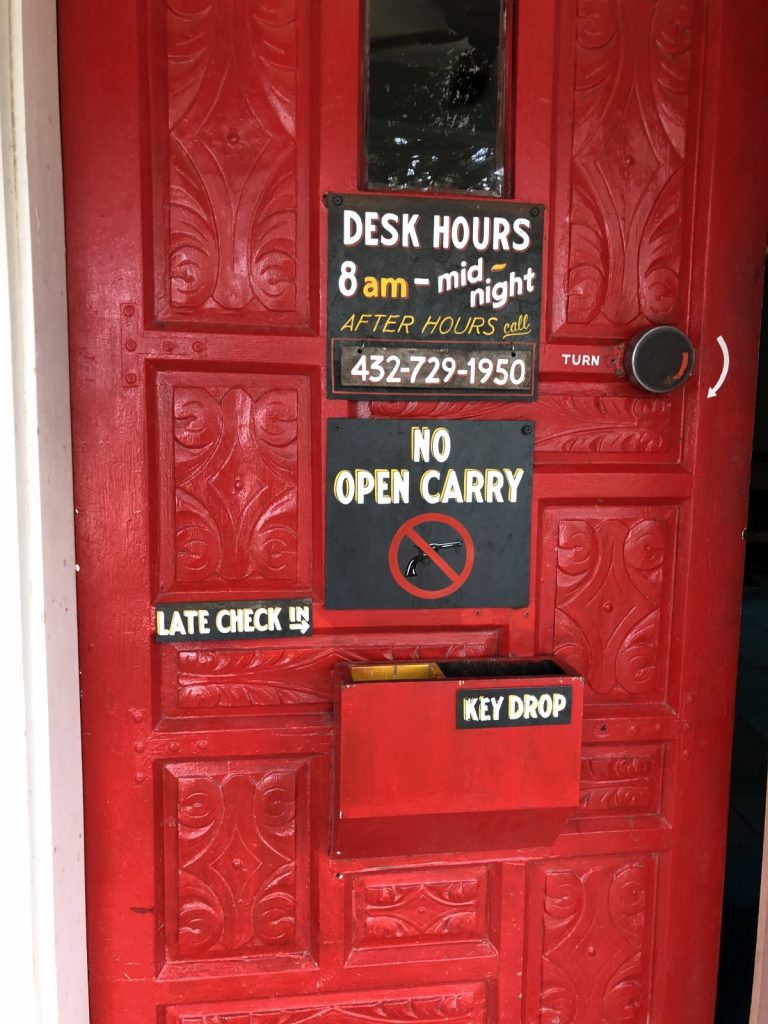 El Cosmico door
Amenities aside, El Cosmico is not for the faint of heart. Be sure to pack your cowboy boots. This is hardscrabble land and sandals don't cut it. Pack closed toed shoes with Vibram soles if possible. Weather can be extreme. Because of it's high desert altitude of 4800 feet, temperatures can dip below freezing.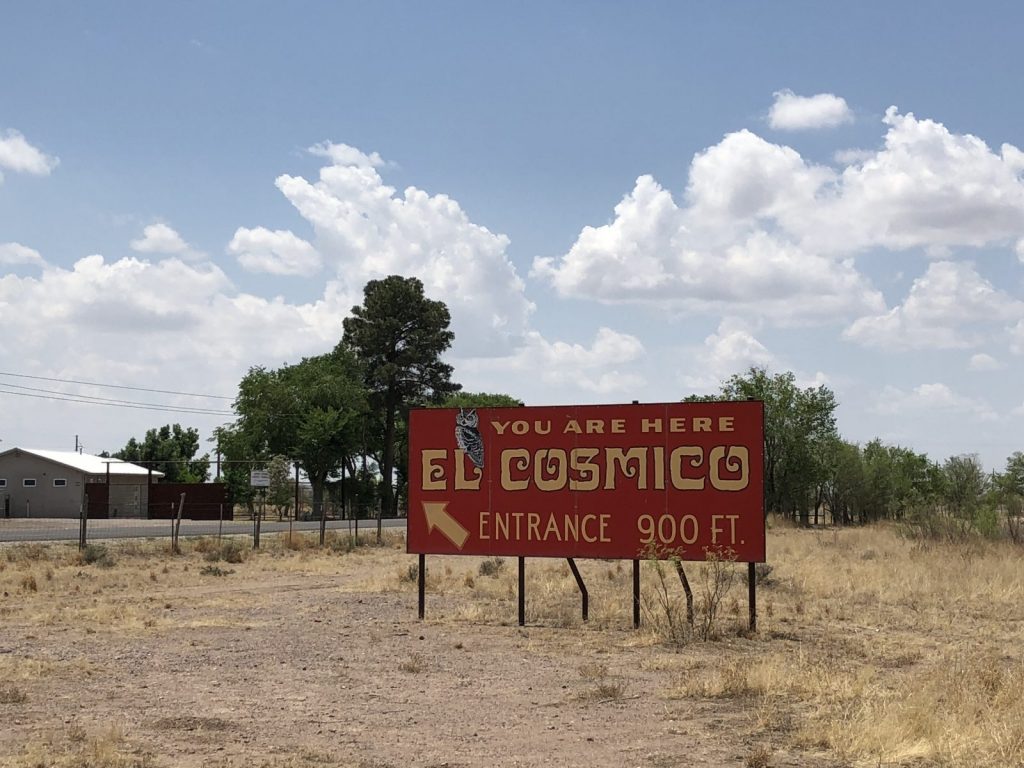 El Cosmico Signage
The El Cosmico Provision Company is a great store and features an interesting edit of everything from camping supplies to adult coloring books and even yurts. It's a destination to itself and worth stopping by even if you aren't staying on the property.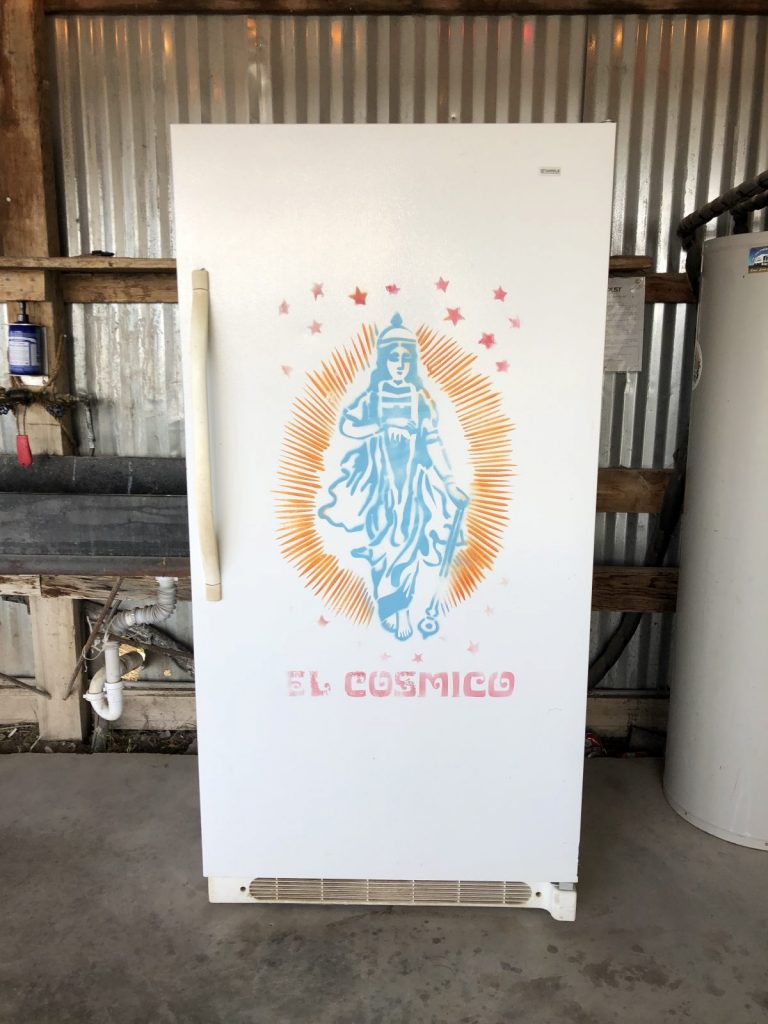 Fridge in the communal kitchen at El Cosmico
El Cosmico is pet-friendly so this a great option if you're traveling with your dog, There are also wood fired dutch hot tubs for rent (be sure to reserve at least 24 hours before arrival) and a hammock groves for guest to enjoy.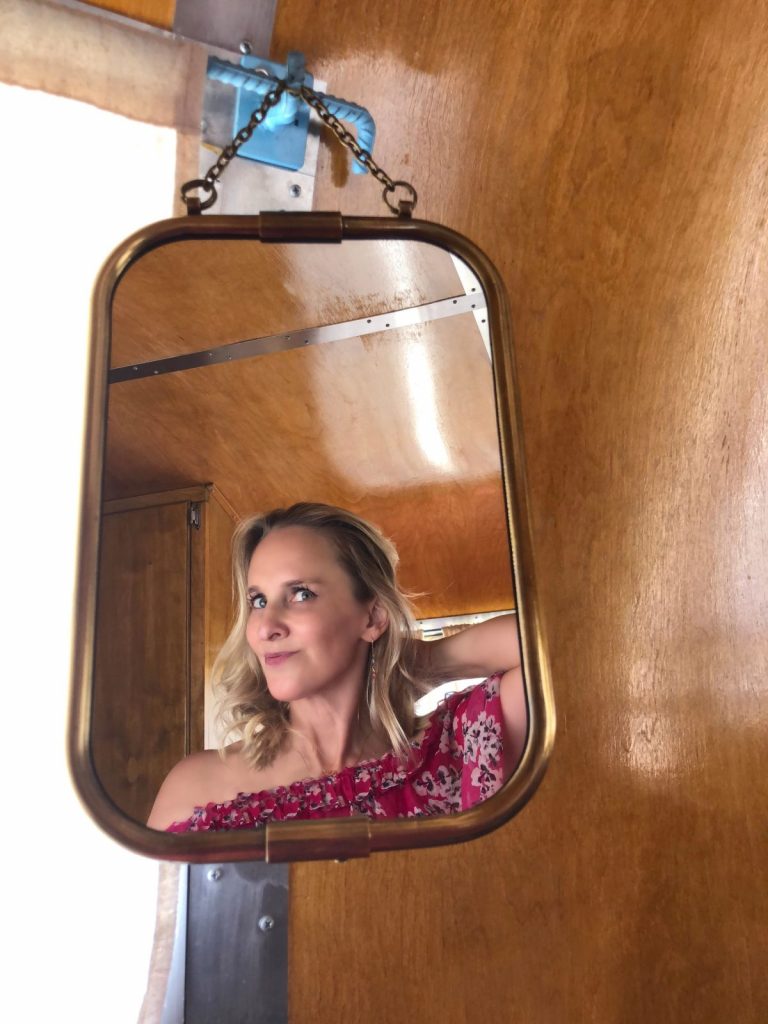 Mirror selfie at El Cosmico
The 21-acre property hosts events including music festivals and karaoke nights. The communal spirit of El Cosmico is it's best feature. It's a great place for a group of friends to get together and hang out or do nothing. It's a fun and memorable stop on a Texas road trip (Big Bend National Park is about 2 hours by car).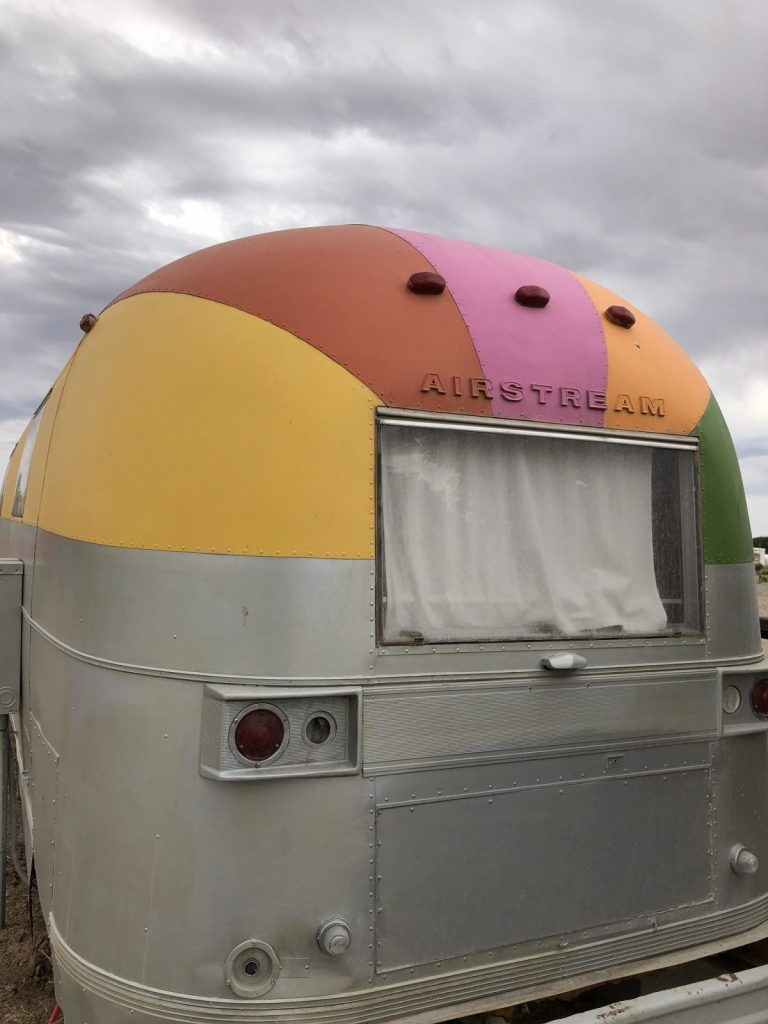 Loving this paint job
Wifi is available in the lobby. Be aware, there are limited lobby hours so El Cosmico has an after-hours key drop. Make arrangements if you are arriving after hours.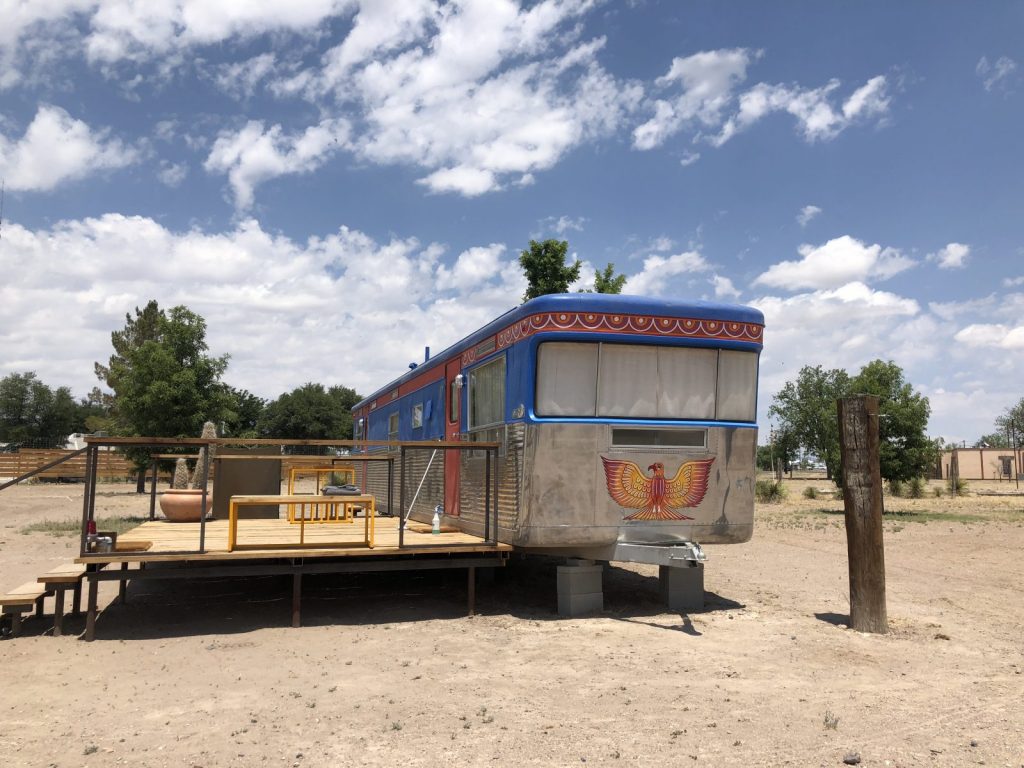 Whimsical trailer with patio
I found the staff to be friendly and really enjoyed the vibe of the place. Maybe next time I'll try sleeping in a yurt.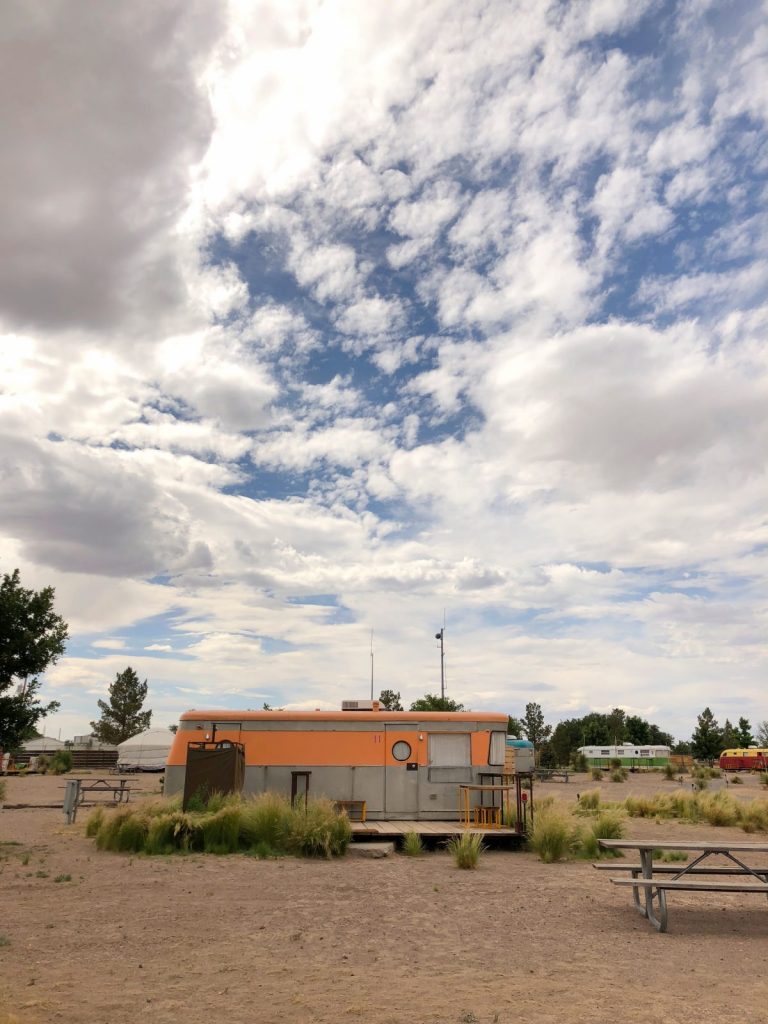 West Texas sky above El Cosmico
I stayed at a sister Bunkhouse Group property, the Hotel San Jose in Austin and was impressed with the brand's fun attitude and attention to detail. Now the Hotel San Cristobal in Baja, Mexico is on my radar.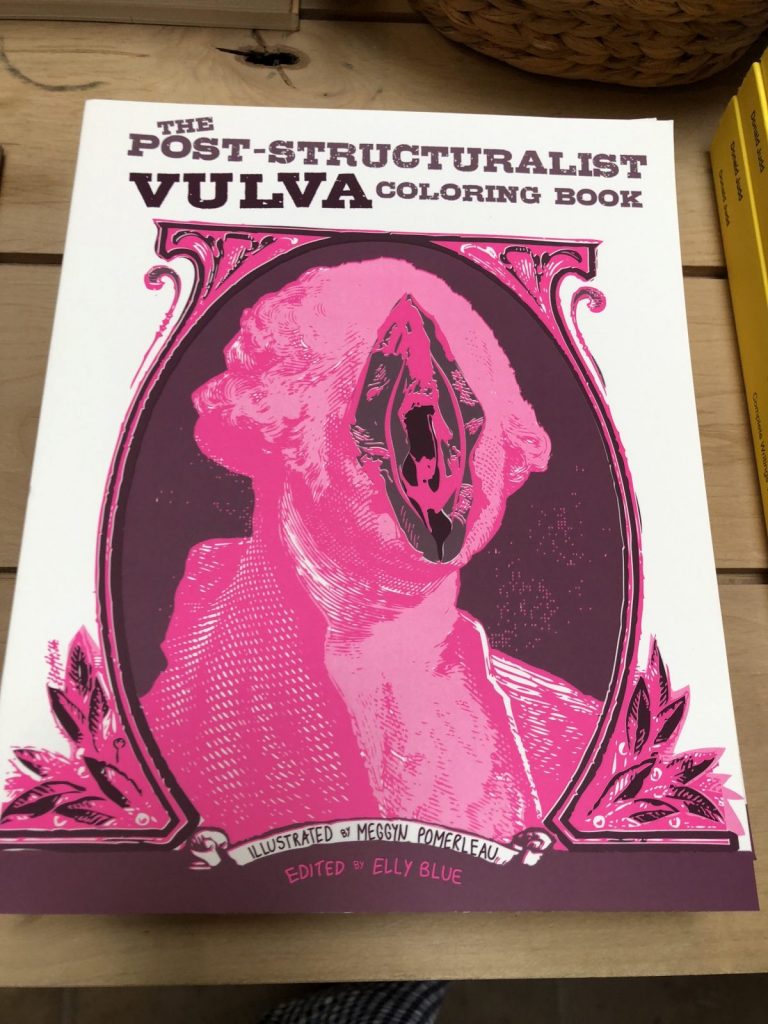 Adult coloring book for sale at the El Cosmico Provision Company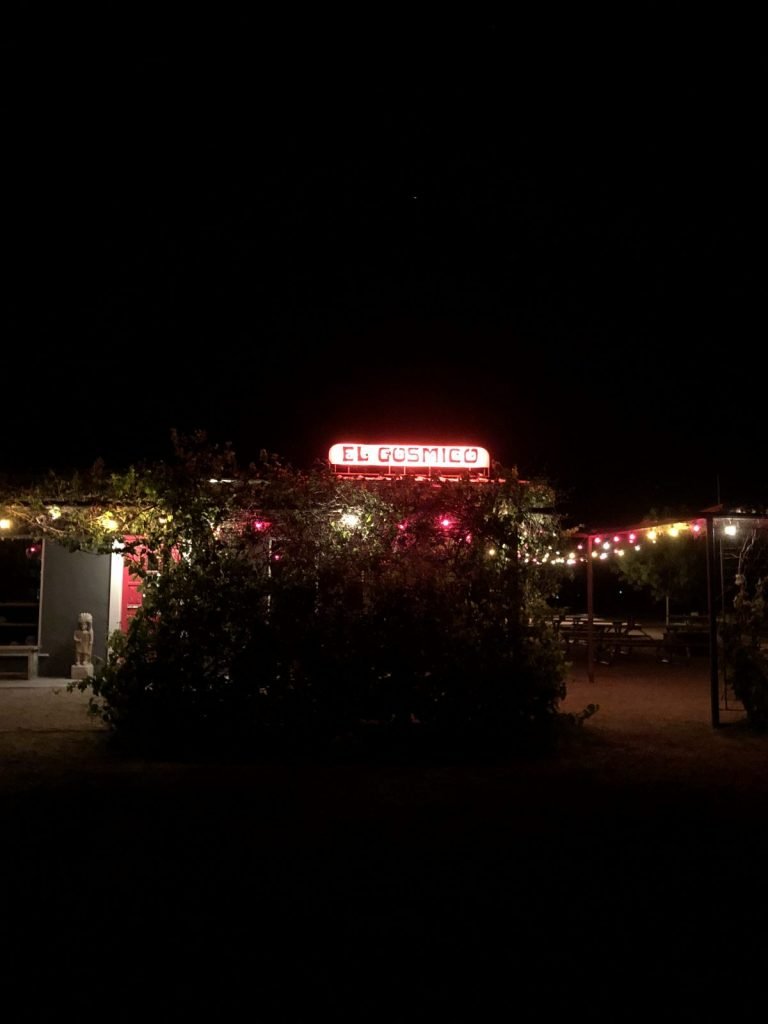 After hours at El Cosmico
Address: 
802 S Highland Ave, Marfa, TX 79843, USA
Tents from $85/per night
Trailers from $150/per night